Minister speaks out on coronavirus vaccine
Friday January 01 2021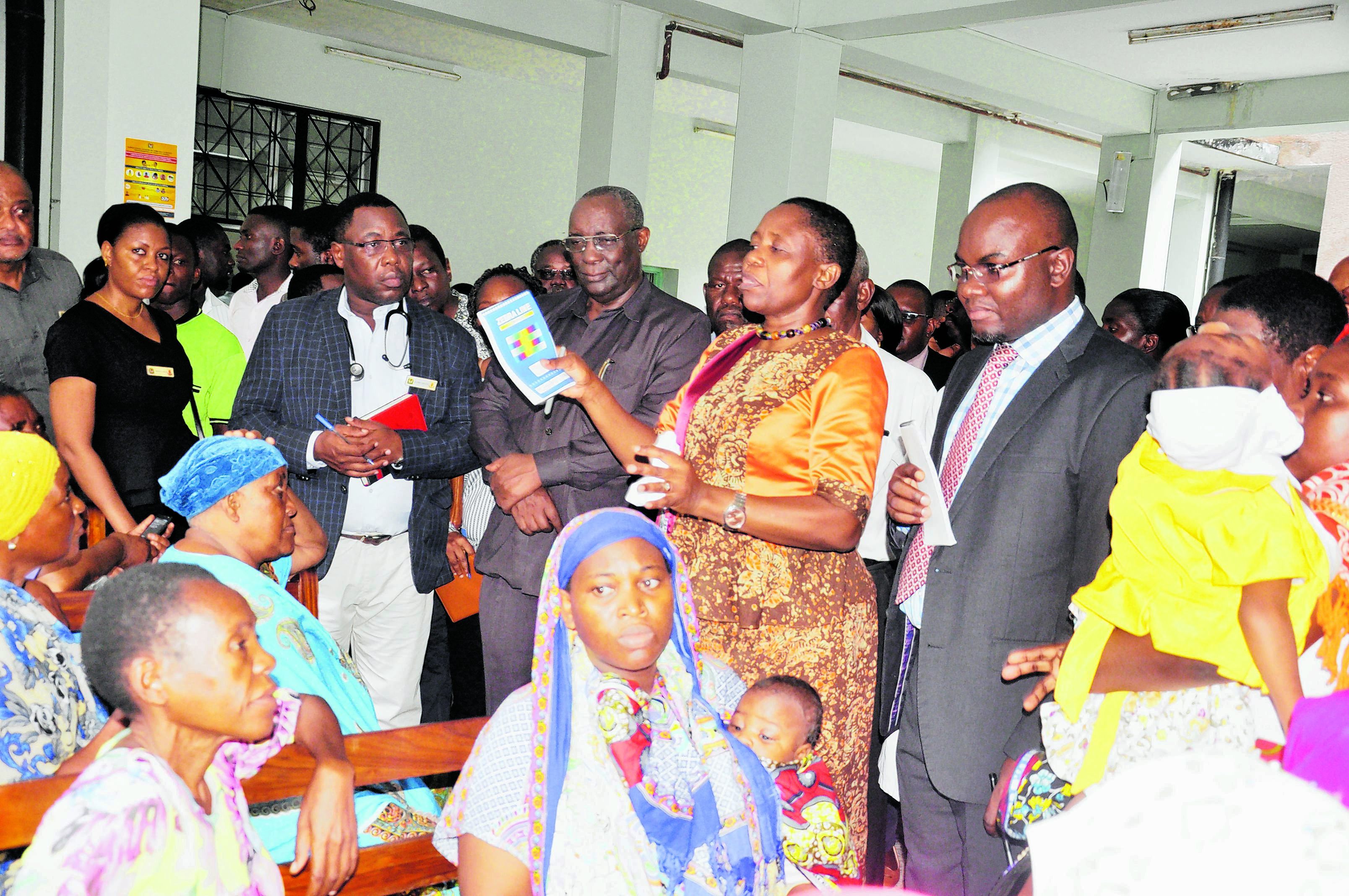 Dar es Salaam. The minister for Health, Community Development, Gender, Elderly and Children, Dr Dorothy Gwajima, yesterday said the government will issue an official statement on its stand regarding Covid-19 vaccines soon.
Many countries around the world are rolling out the vaccine following discovery and distribution of the Covid-19 vaccine by rich countries, with the majority of poor countries subscribing to access the technology.
On Wednesday, Britain approved a low-cost vaccine developed by the University of Oxford and the drug firm AstraZeneca, making it the third jab to win approval in the West, after the Pfizer-BioNTech and Moderna vaccines.
Tanzania has persistently been silent for a long time on its stand to use or not to use the Covid-19 vaccines, as the government maintains that there are no Covid-19 patients.
Speaking during her official tour of Muhimbili National Hospital (MNH) in Dar es Salaam yesterday, Dr Gwajima told The Citizen that the government will soon issue an official statement on the matter.
"I cannot tell (the reporter) you now; but we (government) will issue a public statement soon. So, be patient," she said as she was touring different departments at the national hospital.
In another development, the minister gave new hope to patients with bone marrow challenges as the national hospital will soon start providing a solution.
Bone marrow transplant - also known as 'stem cell transplant' - refers to a medical procedure which is performed to replace bone marrow that has been damaged or destroyed by disease, infection or chemotherapy. The procedure involves transplanting blood stem cells, which travel to the bone marrow where they produce new blood cells and promote growth of new marrow.
Yesterday, Dr Gwajima said the service will be operational by March 2021.
During her official tour of MNH yesterday, Dr Gwajima said the service will save lives and costs of patients who currently go out of the country for such medical treatment.
"The room, specialists and some machines have already been prepared. We are waiting for one machine from China to start operations," said Dr Gwajima.
According to experts at the Muhimbili Hospital the transplant is performed on patients whose stem cells have been damaged or destroyed due to diseases or conditions like sickle cell, leukemia and some types of cancers.
The services will be performed at Muhimbili and Mloganzila hospitals. in Dar es Salaam.
Earlier, the MNH executive director, Prof Lawrence Museru, said that over the past four years, the government invested in human resource - including medical doctors, nurses pharmacists and other experts - to realize its commitment of increasing access to specialized services, thus reducing the number of referrals abroad.
"These services have already saved more than Sh34 billion that would have been spent on overseas treatment," Prof Museru revealed.
According to him, the government has provided Sh6.2 billion whereby Sh3.7 billion of the funds was spent on purchasing medical tools and improving infrastructures to provide bone marrow transplant services.
So far, 11 specialists from MNH went for a one-month course at the Apollo Hospital in India, learning to perform bone marrow transplants.
Information from the MNH website say 130-to-140 patients need bone marrow transplant services yearly, with more than two-thirds of them dying for lack of the service.
It costs up to Sh200 million for one patient to receive bone marrow transplant abroad from a donor. In another development, Dr Gwajima said the MNH is currently constructing a facility, covering VIP and private customers.
The construction of a four-storey building with 123 beds has started since June 2020, costing Sh129, according to her.
"People differ when it comes to income status and preferences. The new facility will cover patients who prefer comfortable rooms and those can afford the prices," she said.