Chadema's Mbowe adds voice to demand for new constitution
Tuesday January 05 2021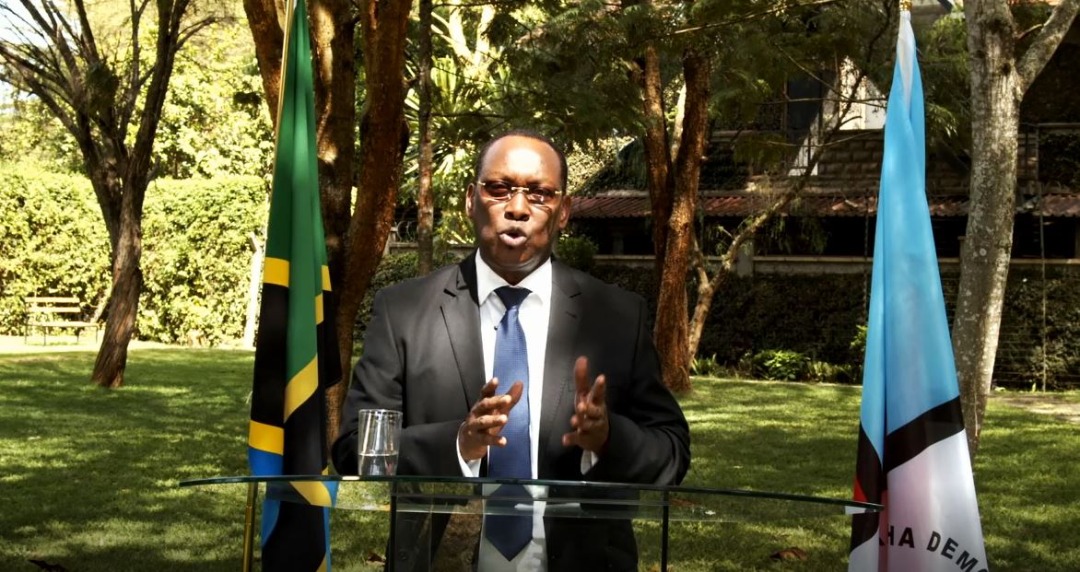 Dar es Salaam. Chadema chairman Freeman Mbowe has joined other political party leaders in declaring 2021 the year for intensifying the demand for a new constitution and an independent electoral commission.
Chadema's move echoes demands initiated by CUF and ACT-Wazalendo through their statements to welcome the New Year 2021, saying the two demands would be their priority this year.
Addressing the public on Monday regarding the party's directives for 2021, Chadema's Mbowe said the new constitution process should be revived immediately.
He said the new constitution should provide discipline on boundaries of authorities independent of the president's wish, saying it would be wiser for the Head of State to lead the way.
"Chadema and Tanzanians should consider the issue of constitution as a universal demand this year," he said. According to him, Tanzanians have the responsibility of leading struggles for the new constitution through participatory ways both nationally and internationally.
"We declare 2021 as the year to revive the new constitution writing process that will enable us to cure past and present wounds," he said in a recorded video speech.
He observed that efforts to change president's term limits should be discourage at all efforts.
However, President John Magufuli has several times expressed his position to observe the country's constitution.
Mbowe said as Chadema continued the fight for a new constitution, struggles for democracy, human rights and rule of law would be intensified through different avenues as party leaders were now making preparations. The former Opposition Leader in Parliament said the decline in the number of election cases indicated citizen's frustration on the electoral processes and systems of justice in the country.
"When we reform governance systems, we must remember that Tanzania is not an Island," he said.
He said for the first time Chadema has been forced to sue the government at The Hague-based International Criminal Court (ICC) where they think their voices would be heard.
However, Attorney General (AG), Prof Adelardus Kilangi told The Citizen's sister paper Mwananchi that he wasn't aware of the said case.
Regarding expelled women leaders, Mr Mbowe said they have all appealed, explaining that respective committees will convene its meetings, assuring Tanzanians that justice will take its course.
"For Nkasi Constituency MP and councillors who have taken oath, these have defied party directives. The party will make a decision on them in the appropriate time," he said.