Advertisement
Necta names Top 10 Form Four Students 2020, boys dominate the list
Friday January 15 2021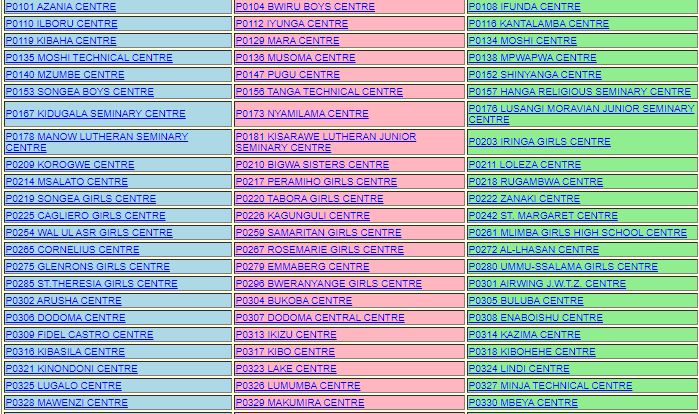 Summary
Cannosa Girls registered three students in the Top 10, whereas Mzumbe  and Ilboru have  two each with the other slots being shared by Panda Hill, Feza Boys, and  St Jude Arusha,
By Jacob Mosenda
Dar es Salaam. The national Examination Council of Tanzania (Necta) has today January 15, 2021 released names of Top 10 students who sat the ordinary certificate of secondary education exams in 2020.
Unlike in 2019, boys dominate the top 10 list with Ilboru and Mzumbe as the only public schools to make entries into the top 10.
Cannosa Girls registered three students in the Top 10, whereas Mzumbe  and Ilboru have  two each with the other slots being shared by Panda Hill, Feza Boys, and  St Jude Arusha,
The executive secretary named the best candidates in Form Four as;
1. Paul Cosmas Luziga (M) (Pandahill-Mbeya)
2. Justina Pius Gerald (F) (Canossa- Dar es Salaam)
3. Timothy Bartholomew Segu (M) (Mzumbe- Morogoro)
4. Isaya Charles Rukamya (M) (Feza Boys- Dar es Salaam)
5. Ashrafu Ramadhani Ally (M) (Ilboru- Arusha)
6. Samson Daimon Mwakabage (M) (Jude-Arusha)
7. Derick Robson Mushi (M) ( Ilboru-Arusha)
8. Layla Khalfan Atokwete (F) (Canossa- Dar es Salaam)
9. Innocent Dastan Joseph (M) (Mzumbe-Morogoro)
10. Lunargrace Greyson Celestine (F) (Canossa-Dar es Salaam)