Puzzle as more than 10 people die from vomiting blood
Saturday February 06 2021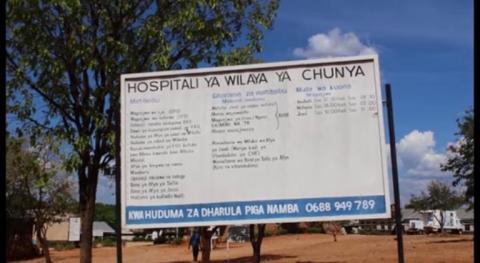 Mbeya. Councilor of Ifumbo ward in Chunya, Mbeya region, Weston Mpyila has asked for government's assistance in dealing with a suspected new disease which is causing people to throw up blood. The councilor also stated that so far more than 10 people have died as a result of the unknown disease, with 50 more falling ill.
Mr Mpyilla made the plea on Friday 05, January 2021 during a councilors' committee meeting where questions were raised whether the government is aware of the disease.
Chunya's Chief Medical Officer, Festa Kisandu acknowledged the pervasiveness of the disease, stating that a team of medical experts has been deployed to the area in question for further investigation.