Tricky moment for up-country bus operators as E-Ticketing system kicks off
Tuesday January 05 2021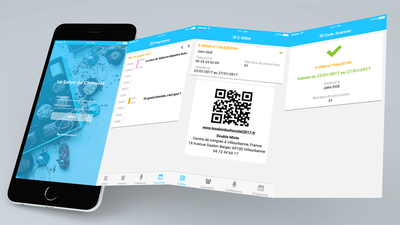 Dar es Salaam. Land Transport Regulatory Authority (Latra) has announced the upcountry buses will effectively from Thursday January 7 start issuing electronic travel tickets.
Latra's director general, Gilliard Ngewe said in a statement that no upcountry bus owner will be given an operational license until they registered in the E-ticketing system. 
"The authority directs all transporters to ensure that they adhere to the guidelines as announced in the Government Gazette on February 2, 2020. Regulation 24 (b) (d) states that transporters with license to transport passengers on long routes, should ensure they issue electronic tickets to their travelers," he said in the statement.
He named the routes as covering buses plying from Dar-es-Salaam to Tanga, Arusha, Lindi, Mtwara, Iringa, Njombe, Songea and Mbeya, Tunduma, Rukwa, Morogoro, Kilombero, Ifakara, Malinyi and Mahenge.
He said other route destinations will be announced later.
However, the up-country buses stakeholders say there is still a lot to be done for the sector to be fully compliant with use of Electronic Ticketing System.
Brand manager of Shabiby Line Abdulrazaq Ally told The Citizen that they have been using the system since 2017, but were still experiencing many challenges.
 According to him majority of the passengers, particularly those from rural areas are still not aware about the system and how it works.
He added that the payment infrastructures are also not yet stable to fit emergency travelers.
"It sometimes takes a long time for us or the passenger to get confirmation message from a cash mediator (mobile money platforms). Our system keeps a booking ticket for only 30 minutes before it removes the person from the request," he said.
He says that for this to succeed time of at least six months or one year for people to gain the required awareness.
Jimmy Tendwa, a bus agent at Migoli in Iringa Rural district said over the phone that awareness and education about the system is vital for him and his fellow agents before the establishment of the digital system.
"We (agents) must understand how to use the systems, if we are to remain in the business. I, however, know nothing about it as of now," he said.
According to him, the government and bus owners must conduct seminars and educative sessions to let the agents to know what is going-on.
Director of communication of Bus Owners Association (Taboa) Mustafa Mwalongo couldn't comment on the issue, saying the association was holding the meeting on Tuesday to discuss the matter.