Advertisement
VIDEO: Necta releases Form Four and Form Two results 2020, pass rate rises by 5 per cent
Friday January 15 2021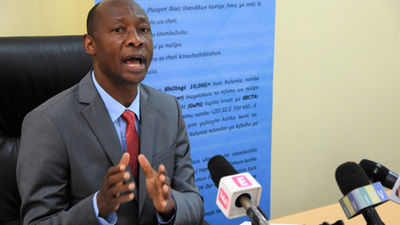 By Jacob Mosenda
Dar es Salaam.
The National Examination Council of Tanzania (Necta) has today January 15, 2021 announced the 2020 Form Four examination with the pass rate rising by 5.19 per cent compared to 2019.
The results, which were announced by the executive secretary Dr Charles Msonde said the pass rate in last year's form four national examination results has increased by 5.19 percent compared to previous year's results.
Dr Msonde said a total of 373, 958 school candidates equivalent to 85.84 percent of the 434, 654 Form Four candidates have passed their examinations.
According to Dr Msonde, the girls who passed are 193,672 equivalent to 85.44 percent and the boys are 180, 286  (86.27) percent. In 2019 340, 914 candidates equivalent to 80.65 percent of school candidates passed the exam.
.
The number of candidates who achieved good grades in I-III grades is 152, 909 equivalent to 35.10 percent including 66, 899 girls (29.51percent) and 86,010 boys (41.17 percent).
"In 2019 the number of candidates who achieved these grades was 135,301 (32.01 percent). Thus, the quality of performance has increased by 3.09 percent," said Dr Msonde.
In the examination, a total of 490, 213 candidates were registered for the Form Four examination including 258, 323 girls (52.70 percent) and 231,890 boys (47.30 percent). Of the 490,213 registered candidates, the school candidates were 448,220 and the independent candidates were 41,993.
.
More to follow………..