Dealers oppose plan to regulate liquefied petroleum gas trade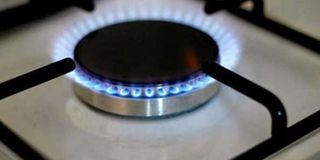 Summary
For starters, Ewura seeks to regulate LPG prices by introducing the Bulk Procurement System (BPS) for the product.

Dar es Salaam. Plans by the Energy and Water Utilities Regulatory Authority (Ewura) to regulate the liquefied petroleum gas (LPG) business may be well intentioned, but some stakeholders believe that the relevant authorities still need to sort out certain issues before implementing the plans.
For starters, Ewura seeks to regulate LPG prices by introducing the Bulk Procurement System (BPS) for the product.
It also wants to prescribe only one type of LPG product – butane gas – and also create an enabling environment for investors in the sub-sector.
However, LPG importers told a stakeholders' meeting that – much as the plan was well-intentioned – bulk procurement is not warranted vis-à-vis the small quantity of the product currently imported.
Also, they said, butane – which Ewura wants to commercialise – is more expensive than propane, which is currently in the domestic market.
Butane and propane have similar uses – but have technical differences that make the former more expensive.
"Commercial propane is a better proposition than commercial butane in terms of efficiency, volatility and cost, all of which favour consumers," said the Mihan Gas managing director, Mr Khamis Ramadhan.
Noting that Tanzanian companies have already invested n propane, Mr Ramadhan said that, had Tanzania imported commercial propane in 2016 and 2017, it would have saved Sh7.5 billion and Sh10 billion respectively in those years.
In any case, he argued, Ewura should allow companies to import products of their choice, not force commercial butane on them.
According to the Oryx Gas commercial and sales manager, Mr Mohammed Mohammed, Tanzania's LPG industry is still too small to be strictly regulated. It needs lots of investment from the private sector so as to increase supply and drive down costs – thus benefiting consumers through quality product, lower prices and supply reliability, he said.
For its part, the Ewura Consumer Consultative Council (Ewura CCC) said consumers believe that BPS is a good thing, invariably benefiting consumers.
"We, therefore, propose competitive tendering for LPG sourcing, and that importation should be through BPS," said an Ewura CCC member, Mr Baruany Luhanga.
Consumers want the government to focus more on developing the proposed liquefied natural gas (LNG) plant with a view to ensuring that Tanzanians can finally get the product from their proven natural gas reserves.
The government must also reduce its multiple taxes on gas to make it affordable to more consumers.
"While efforts to regulate prices are commendable, efforts should also be directed at ensuring that LPG cylinders are not under-filled, and are properly sealed.
"Indeed, consumers should be educated on the importance of checking the seals and verifying the gas cylinder weight before purchasing," said Mr Luhanga.
After collecting stakeholders' views, Ewura said it would analyse them to decide the best way forward.