Marie Stopes ordered to close down 10 health facilities in Tanzania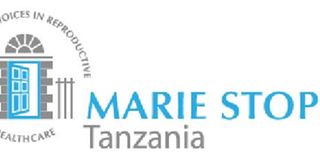 What you need to know:
The move is surrounded by a mystery as there is no hint who ordered the NGO to stop offering health services in its facilities on Tanzania Mainland
Dar es Salaam. Marie Stopes, an NGO offering healthcare in 37 countries around the world, has closed down its 10 health facilities in Tanzania.
The Citizen has found out that for nearly three weeks, patients seeking care at the NGO's Dar es Salaam centres were being turned away in what the management termed as "a temporary inspection by government authorities."
Marie Stopes Tanzania (MST) spokesman Dotto Mnyadi confirmed to The Citizen that government authorities ordered the institution to stop offering services until further notice, but did not clarify further. He noted, however, that its Zanzibar branches were still in operation.
When probed further, Mr Mnyadi said they were confident the matter would be resolved soon and MST would issue a statement on Monday (tomorrow) on what next for their patients.
Exactly who ordered the organisation to suspend services and the reasons behind the move, have remained a mystery. The MST management, the Ministry of Health and the local government have remained inconclusive about the matter. Earlier reports had suggested that the matter was being handled by local authorities.
Reliable sources have, however, attributed the closure of MST services to an incident in May this year in which there was a 'surgical mishap" in treatment at one of the NGO's health facilities. Mr Mnyadi neither denied nor confirmed, when asked about the allegations.
However, it remained unclear as to why several health facilities would be closed down for a mishap that occurred in one facility.
The deputy minister of State in the President's Office (Regional Administration and Local Government), Mr Josephat Kandege, said a report about the matter would be issued on Monday (tomorrow).
He, when contacted by The Citizen, said he wasn't aware about the closure of the facilities but asked for more time to follow up.
When contacted further, he said: "It appears local government authorities and Health ministry are not informed of the matter."
A spokesperson for the Ministry of Health, Community Development, Gender, Elderly and Children, Ms Catherine Sungura, told The Citizen that the ministry wasn't also informed of Marie Stopes' closure nor any inspection.
"Our ministry is not informed about it and the registrar hasn't closed down any of those facilities,'' said Ms Sungura in a text message.