Less screen time linked to better cognition in children, study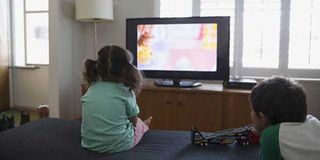 Childhood and adolescence are crucial periods for brain development, and the behaviors during a typical 24 hours period contribute to cognitive performance, Lancet study has revealed. 
According to the study published in The Lancet Child and Adolescent Health journal released on Wednesday this week, The Canadian-24 Hour - Movement Guidelines for Children and Youth recommend at least 60 minutes of physical activity per day, 2 hours or less of recreational screen time per day and a 9 - 11 hours of sleep per night in children.
This observational study investigated the relationship between adherence to the stated recommendations and the global cognition.
The study found that limiting recreational screen time and encouraging healthy sleep improve cognition in children.
The researchers suggested that more still need to be done to better understand effects of different types of screen use, be it television, video games, or use of social media.
The researchers also established that children exposed to less screen time per day and more physical activities performed better than the ones who did none of the activities.