Celebrating the shining stars of tomorrow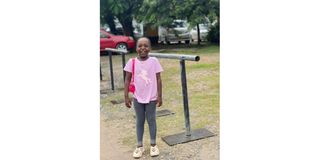 What you need to know:
International Daughters' Day is usually observed on the fourth Sunday of September every year.
Dar es Salaam. In a world that often seems to move at an alarming pace, there is a day that reminds us to pause, reflect, and celebrate the wonderful gift of daughters.
One of those gifts is a celebration of International Daughters' Day, which is usually observed on the fourth Sunday of September every year.
These daughters are rewriting the narrative of gender stereotypes and breaking barriers that once confined them.
We celebrate them as scientists, artists, engineers, and leaders who are paving the way for future generations.
While celebrating these, here is what parents shared with their little daughters.
"Dear Dory, I pray to God to bless you every day. I know sometimes you miss me, but I will not be far away. Give you an upbringing that no other father can care about.
When it's time to read, read a lot. Always enjoy and love education very much, because it's the key and the foundation of anything.
Whatever you're doing in this life, respect God very much and be grateful for all the big and small blessings he gives you. Having you around in my life is a blessing that hasn't occurred since God brought you onto this earth.
I am sorry I wasn't there from your first step, but I promise to work less so that I can put many of our hours together. Don't try to change the world; find something that you love and do it every day,"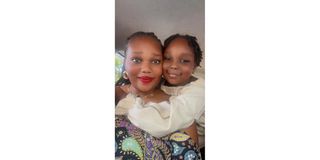 "Heavenly Joy Benedict Magesa, my beautiful Blessed daughter Mama Tuse, Mama Elly, and Dady Daniel we feel so blessed to be the one watching you grow. Not just taller but braver stronger and more confident.
Grow into the inspirational, God-fearing, and talented young woman you are today. But still, the imprint of you as my little girl lingers.
Sometimes I wish I could rewind the years to go back to that time. When I was a mum who would hold you in my arms and shield you from the world with just a hug and a promise that I'd always look after you and it would always be ok.
But know this my daughter that no matter what and no matter how big you will be I'll always be there for you, I will drop anything to be your side when you need me most.
No matter how big you grow ill always have a place for you in my arms. No matter how tall you are I'll always try to get to your level and listen.
No matter how grownup and independent you will be know that I'll always be your comfort zone.  The place you can crumple and let go and be held, when you wobble.
No matter what. No matter how old we've both grown. My arms are always there to hold you. Because daughter, you'll always be my baby girl. Love. Mama Tusekile,"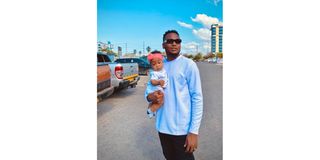 "Dear Ayra Deogratius, though you are still too young to understand the concept of Daughter's Day, I want to take this moment to express just how much you mean to me and how profoundly grateful I am to have you in my life.
Every day with you is a celebration, a gift, and an opportunity to cherish the incredible bond we share.
On this special day, it's a day for me to reflect on the immense joy and love you have brought into our family. Your presence has transformed our lives, filling them with warmth and happiness beyond measure.
Even though you may not understand my words today, I hope that as you grow, you will come to know the depth of my love for you,"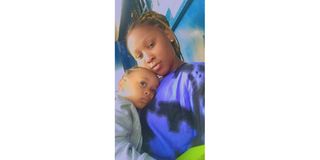 "My dearest Munira, this day is dedicated to daughters around the world, but for me, it's a day to cherish you, the most precious and cherished daughter anyone could ever wish for.
International Daughter's Day is not just about celebrating you as my daughter but also about celebrating the friendship, trust, and connection that we share.
I am so grateful for the countless moments we have spent together, the laughter we have shared, and the support we have provided each other through life's ups and downs. You are not only my daughter but also my confidant and my greatest ally.
Thank you for being the incredible daughter that you are. You are a gift, a treasure, and the greatest blessing in my life. Happy International Daughter's Day, my beloved,"
"Dear daughter, I don't know how much to explain all this joy, but as you keep on growing, you'll understand this.
Your father and I don't have that much, like those rich parents out there, but the love we have for you is unconditional, more than anything that you've wished for.
I promise myself that the struggle that I've gone through to build this life won't happen to you, my sunshine. You can be anything that you wish to become, and with the support of your father and me, we promise to help you become the best of yourself—the best that me and your father haven't been before you,"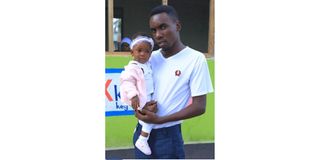 "Dear lovely Moreen, as you celebrate your fifth birthday, I just want to take this moment to share with the world how beautiful
As your father, I've had the privilege of witnessing your growth, your achievements, and your dreams taking flight.
Your determination and dedication to everything you do inspire me each day. Your kindness, empathy, and resilience make you a truly remarkable person, and I am immensely proud of the wonderful daughter you have become,"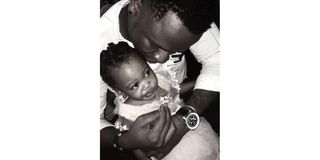 "I love you so much my daughter and one thing that I love telling her most of the time is, where I come from, there is no money, but I hustle to make it, so always I tell her to keep the money cycle which he found from me. You don't know this but let me tell you today when you were one year old, your mother left you with me alone because I did not have enough money to provide, it was hard back then to compromise my job and you but I managed to until your auntie come along to help me,"
It is our responsibility as parents, guardians, and mentors to nurture their self-esteem and provide them with the guidance to make informed choices.