Scientists use pig kidney on humans
Thursday October 21 2021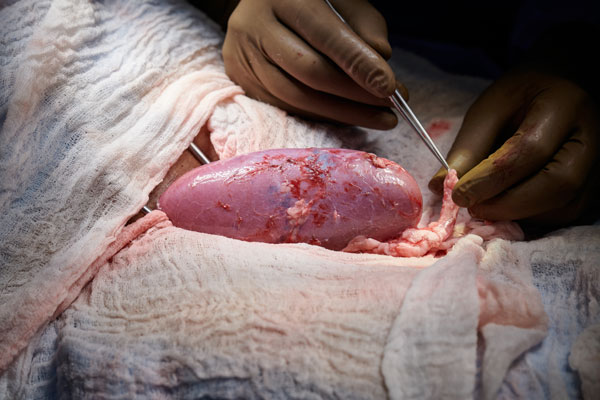 Scientists in America have successfully attached a kidney grown in a genetically altered pig to a human patient and found that the organ works perfectly, the New York Times reported yesterday.
A normal kidney transplant involves picking a kidney from a healthy person through surgery and transplanting it to a patient with damaged or diseased kidneys. 
Human beings have two kidneys, and healthy individuals can survive on one kidney.
Dr Joseph Ogavu Gyagenda, a Ugandan kidney specialist, said the new technology is admirable but it will take decades to reach the country.
He said about 400,000 Ugandans have kidney problems, but only 500 can access care, adding that many patients die because of failing to access care.
"The first kidney transplant was done 50 years ago and Uganda is yet to do its first Kidney transplant. It is possible that such technologies will reach Uganda but not in the next two decades unless something drastically changes," Dr Gyagenda said. 
Dr Simon Peter Eyoku, the head of Kidney Clinic of Mulago Hospital, said kidney problems are becoming a big challenge, thus calling the need for new interventions. 
According to New York Times, the scientific breakthrough may yield a vast new supply of organs for severely ill patients.
But scientists are also concerned about the long-term consequences of the transplant, which involved a brain-dead patient followed only for 54 hours.
"We need to know more about the longevity of the organ," Dr Dorry Segev, a professor of transplant surgery at Johns Hopkins School of Medicine in America, who was not involved in the research reportedly told New York Times.