CRDB Bank eyes Zambia, Comoro, Malawi in new growth plan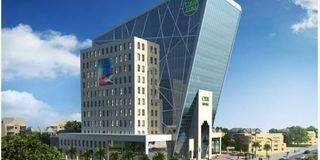 Arusha. CRDB Group Plc is planning to expand its footprints into three other African countries after successfully penetrating into the Democratic Republic of Congo (DRC) market.
The targeted markets are the neighbouring Zambia, Comoro and Malawi. The move will make the lender the first Tanzanian bank to open business in the three countries.
This was revealed here at the weekend by CRDB Bank board chairman, Dr Ally Laay, during the shareholders' Annual General Meeting (AGM).
He said expansion into other countries was within the framework of the bank's 2023-27 strategic plan currently being implemented.
"The bank's long term plan is to expand its footprints into the African continent," he told the shareholders gathered at the Arusha International Conference Centre (AICC).
Zambia, Comoro and Malawi are member countries of the Southern Africa Development Community (SADC). Burundi once expressed its desire to join the bloc.
Currently, the bank is seeking international partners to set footprints on the targeted markets, Dr Laay explained.
In the DRC subsidiary, CRDB Bank, one of the largest lenders in the country, holds a combined 45 percent of total share capital.
The bank, which was established in 1996, has been operating in Burundi over the last ten years.
CRDB Bank Burundi managed to raise its position from ninth to currently second largest lender there and managed to break even in just two years.
CRDB Bank Plc is currently the largest in the Tanzanian market in terms of assets, customer deposits and lending.
Its total assets amount to nearly Sh12 trillion as at the end of the first quarter of this year.
Last year, CRDB Burundi recorded a net profit of Sh23 billion, contributing to 7 per cent of the CRDB Group's profit.
The bank's objectives of the five year strategic plan 2023-2027 are to maintain business sustainability, according to the managing director Abdulmajid Nsekela.
Tasks ahead also include seeking new opportunities by targeting new markets in the next three to four years, he pointed out.
During the period, the lender will enhance partnerships, product diversification "to meet the needs of the market and more adoption of technology in offering goods and services".