Horticulture gains new impetus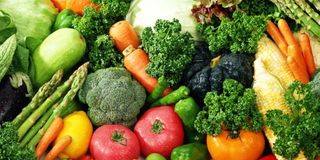 Summary
Ten Dutch horticulture companies will collaborate with Arusha Technical College and the Horticultural Research and Training Institute Tengeru to share expertise and transfer technology to employees and students in an effort to develop market capabilities
Arusha. The Netherlands and two Arusha-based colleges have agreed to work together on a horticulture programme that seeks to address the knowledge gap among students who pursue industry-related courses.
Under the programme that was launched yesterday, some 10 Dutch companies active in the horticulture sector will work with Arusha Technical College and the Horticultural Research and Training Institute Tengeru to share knowledge and transfer technologies to staff members and students in an attempt to improve skills needed in the market.
The ambassador of the Netherlands in Tanzania, Mr Wiebe de Boer, launched the programme dubbed Northern Highlands Education Programme (NOHIED), which aims at creating high-impact learning by addressing the knowledge gap in the horticulture sector.
"Companies may eventually hire competent labour from these universities, contributing to the reduction of youth unemployment," he said.
"It is also a testimony of solid partnership and collaboration between the Netherlands and Tanzania to implement people-centred programmes that leave no one and no place behind, especially for the youth," he said.
Horticulture is an important sub-sector for both Tanzania and the Netherlands, with the potential to considerably contribute to gross domestic product (GDP) through exports.
According to the Bank of Tanzania (BoT), the country earned $289.6 million from horticulture exports last year.
This was, however, a drop from the $378.6 million that was exported in the previous year (2021).
The rector of Arusha Technical College, Dr Musa Chacha, said the partnership will sharpen the skills of the youth and increase their employability in the horticulture industry.
"There was a gap between the knowledge taught in colleges and what is exactly needed by companies operating horticulture projects," he said, adding that the training programmes will reflect the real situation out there.
"These companies will bring their experts to the college to train what is needed in the labour market," he said.
The acting rector of Horticultural Research and Training Institute Tengeru, Ms Fahimia Amiri, said the programme will help both students and their trainers get practical experience from the companies.
"This is going to reduce the gap between training and the practical skills needed," she said.