NCBA Bank's mobile money service pulls in 7 million users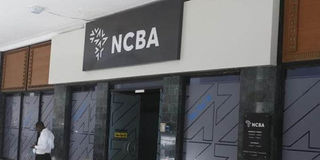 What you need to know:
The service has also accessed small loans to subscribers, thus increasing financial inclusivity of the unbanked
Arusha. NCBA Bank Tanzania mobile money service, M-Pawa, has pulled in over seven million users.
The service has also accessed small loans to subscribers, thus increasing financial inclusivity of the unbanked.
"We will continue tapping into this platform to increase the financial inclusivity of the unbanked in Tanzania," said Claver Serumaga, the bank's managing director and CEO.
He said when speaking at a dinner arranged for the bank's clients in Arusha that the lender's successes have spurred the growth of digital banking.
Last year, NCBA Bank was voted the best digital bank in Tanzania for its efforts for the healthy growth of fintech consumption in the country.
The bank, he said, is keen to continue supporting micro and small businesses by ensuring "they get the right resources to upscale their operations"
NCBA Bank Tanzania Limited, is a merged bank between Commercial Bank of Africa (Tanzania) and NIC Bank Tanzania. The merger took place two years ago.
It is a medium-sized financial services provider in Tanzania whose total assets as of 31 December 2022 was approximately Sh428 billion or $183 million.
Mr Serumaga, who took over as the new CEO, in December last year, said the financial institution is currently refocussing on strengthening its branch.
"We commit to refreshing our branding and communication initiatives starting from within our premises," he told the bank's customers at an Arusha hotel.
Some changes have already started at the branches but, according to him, the process would be extended externally "as we seek to invent a new and welcoming look".
He added that this year, the bank will recruit additional professionals to increase its human resource capacity to scale up the operations.
Five key areas in which NCBA Bank would focus are energy and utilities, financial services, mining and materials, transport and telecom, technology and media.
Mr Serumaga announced that the financial institution has relaunched its tourism service specifically designed for Arusha.
Under it, company owners will have access to tailor-made facilities and other items "to help you thrive in this vibrant tourism industry".
The Arusha Regional Commissioner, John Mongella, lauded the lender for bolstering the local economy with its financial services. "You have empowered entrepreneurs, enabled businesses to thrive, created employment and contributed to the wellbeing of our region," he said. The RC cited the bank's innovative products such as M-Pawa which, according to him, serves seven million Tanzanians "with a capital base of $15 billion."
This, Mr Mongella explained, has assisted the government in bringing financial inclusion to the country's unbanked population.
M-Pawa mobile money service was launched by NCBA Bank in partnership with the telco giant Vodacom to ease banking services.
"Digital innovation continues to be a key driver in the banking industry's ability to enter new markets and expand its customer base," he pointed out.
The bank is a subsidiary of NCBA Group Plc, a financial services conglomerate based in Kenya within Kenya, Rwanda, Tanzania, Uganda and Cote d' Ivoire.