Tanzanian beekeeping company gains access to South African market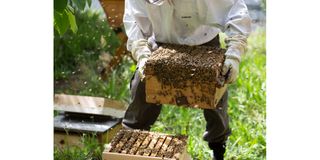 Summary
Beegift Products and Services Company, situated in Dodoma, continues to grow its market and this is the company's third export after Kenya and Uganda
Dar es Salaam. A beekeeping company owned by young Tanzanians has secured a new export market for bee products, thanks to the government's initiatives for opening up opportunities abroad.
The Dodoma-based Beegift Products and Services Company will start exporting bee products to South Africa in July this year, the company said yesterday.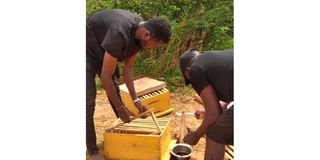 South Africa becomes the third export market for the company after Kenya and Uganda. Last year, the company exported over 8.5 tonnes to the two neighbouring countries.
The chief executive officer for Beegift Products and Services, Mr Stephano Kileo, told The Citizen yesterday that the company grabbed the South African market opportunity during a recent International Organisation of Beekeeping Associations (Apimondia) conference that was held in Durban.
During the conference, Mr Kileo said, they received orders to export 20 tonnes after every 60 days. 
"Tanzanian honey has received excellent feedback from end users in foreign markets," he said.
This, he said, was because local producers have managed to consider and maintain the quality of honey for all seasons of the year.
He said that having secured the South African market, the plan now was to expand to China after the government announced opportunities for local beekeepers to export bee products to such areas.
However, despite the potential and export opportunities available in the beekeeping sub-sector, 90 percent of smallholder farmers were still using traditional beehives, which are not economical, so more effort should be taken by stakeholders.   
Mr Kileo said in order to solve the challenge facing smallholder farmers who fail to commercialise the beekeeping business, his company has embarked on the construction of modern beehives. The company would also expand investment in the sector.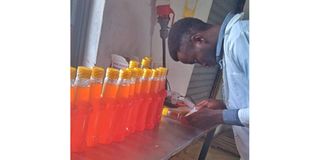 The company's workshop has the capacity to produce 400 modern beehives per month.
Beegift Products and Services Company will conduct training for farmers with the aim of educating them about opportunities available in beekeeping and other products that they can sell apart from honey and beeswax.     
"We have decided to come up with such an initiative because 60 percent of our honey comes from smallholder farmers," he said.
The company established a demo farm in Dodoma in 2019.
Since then, it has produced more than 200 beehives, which have the capacity to produce 80 kilogrammes of pollen and more than 5 tonnes of natural honey per month. 
The company also produces other bee products, including bee pollen, beeswax, royal jelly, propolis, purified candles, and bee venom, which Mr Kileo says earns more money than just honey. 
"For example, one kilogramme of royal jelly costs Sh20 million, while that of bee pollen costs between Sh200,000 and Sh300,000," he said.
"Besides, it only takes a few days to harvest, so that is why we encourage smallholder farmers to engage in this sector."