The Expensive Nature of America's Offshore Gambling Habits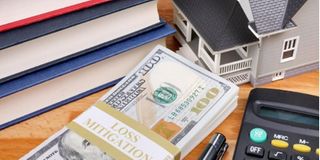 Despite the fact that Americans enjoy gambling, the decisions they make when choosing a bookmaker are costing the nation a great deal of money. The American Gaming Association (AGA) reported that in 2021, Americans placed $511 billion in bets on unregulated and illegal sportsbooks, leading to a net loss of $13 billion in tax revenue for the country.
This loss was notably higher than what legal operators generated in the same year, with only $11.7 billion in revenue. Out of the $92 billion in tribal and commercial revenue in 2021, illegal gambling made up a staggering $44.2 billion. This serves as a huge blow to the gaming industry, and it is clear that better bookmaker decisions are needed from Americans in order to reduce this loss.
AGA President and CEO, Bill Miller has lashed out at illegal and unregulated gambling, claiming it preys on vulnerable consumers. He also stated that it violates established regulatory obligations and deprives the public of vital tax revenue that could have facilitated essential services and amenities such as education and infrastructure.
Sports Betting Trends in the United States
The American Gaming Association's research on illegal and unregulated gambling aimed to quantify Americans' gambling habits and contextualize them in terms of their economic impact.
According to the report, Americans bet approximately $63.8 billion in 2021 with illegal bookmarkers and online platforms based overseas. The wagering cost is estimated at $3.8 billion in gaming revenue and $700 million in state taxes.
The statistics are unsurprising, given that nearly half of all sports bettors in the country wagered with illegal sportsbook operators in 2021. Unaware of their illegality, unsuspecting consumers continually used illegal platforms. The majority of them believed the sites were legal.
However, the statistics indicate a shift favoring a regulated market, given that sports betting is now legal in 36 states and the District of Columbia. Since Americans wagered about $100 billion with licensed and regulated Online Gambling Sites in 2022, illegal bookmakers took about 40% of the US sports betting market. The 40% share significantly improved over previous years, when Americans wagered more than half of their money with illegal operators. AGA thinks that if the government and regulators did their part, this number could be much lower.
Despite the legal complexities surrounding iGaming in the United States, many Americans are still engaging in it on illegal platforms. According to a report, these platforms persuade Americans to wager an estimated $337.9 billion annually, resulting in an estimated loss of $3.9 billion in potential revenue for states. This is close to triple the size of the legal market, which is projected to only earn $5 billion by 2022. The federal issue of online gambling remains largely unresolved, which may be a factor in why so many people are seeking out illegal gambling platforms. In 2021, 48% of Americans played online slots on illegal platforms.
The Expansion of Skill Machines
The Association's report found that there are 580,000 unregulated skill machines on the market in the United States. This figure is significant, as it suggests that almost half of all gaming machines in the country are not subject to licensing. Furthermore, these unregulated machines have a significantly lower win rate than expected, recording a 7.165 rate over 12 months, rather than the expected 25%. This means that Americans are at risk of losing a great deal of money when playing these skill machines.
At a press conference, the President and CEO of the AGA urged a more proactive approach to tackle illegal and unregulated gambling. He proposed that legal operators, law enforcement, and policymakers join forces to put an end to such activity. Miller noted that this would help protect customers and provide a level playing field for legitimate businesses. Given the potential risks of not regulating gambling, Miller advocated for a shift in strategy to prevent individuals and families from facing severe consequences, such as addiction and financial hardship. He added that eliminating illegal and unregulated gambling would benefit the public by providing greater protection and fairness to all.
The findings of the American Gaming Association's report are a stark reminder of the costly nature of America's offshore gambling habits. The report highlighted the illegal and unregulated nature of online gambling, as well as the presence of unregulated skill machines. It is clear that better bookmaker decisions are necessary in order to reduce the nation's losses. The AGA's call to action encourages legal operators, law enforcement, and policymakers to join forces to put an end to illegal and unregulated gambling. Doing so would protect consumers, provide a level playing field for legitimate businesses, and ensure that Americans are able to gamble safely and responsibly.