Prime
What growth of banking agent operations means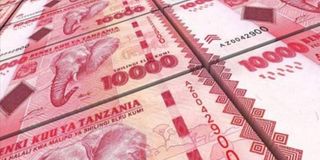 What you need to know:
The number of banking agents operating nationwide had increased to 84,404 by June 30, 2023 from 44,684 recorded three years earlier.
Dar es Salaam. Agent banking grew significantly in the past three years, with customer deposits and withdrawals both rising sharply, according to a new central bank report.
The number of banking agents operating nationwide had increased to 84,404 by June 30, 2023 from 44,684 recorded three years earlier, the Bank of Tanzania's latest Consolidated Zonal Economic Performance Report says.
The report, which indirectly reveals why long queues in the banking halls of major lender such as NMB Bank Plc and CRDB Bank Plc are now a thing of the past, shows that cash deposited through banking agents jumped from Sh28.2 trillion in 2020/21 to Sh66.7 trillion in 2022/23, equivalent to a 135 percent increase.
Both NMB and CRDB have revealed that over 80 percent of their transactions are currently being conducted on alternative channels as opposed to the usual brick-and-mortar branches.
Apart from agents, other alternative banking options include online banking, virtual banking, direct banking and high tech- banking.
Withdrawals rose by 61.2 percent from Sh9.6 trillion to Sh20.4 trillion during the period under review, according to the report. Customers made a total of 45,998,973 transactions through banking agents in 2022/23, representing a 32.4 percent increase.
"This performance was attributed to increased public awareness, integration of banking systems and mobile networks, and moderation of agent banking eligibility criteria by the BoT," the report says.
Dar es Salaam Region and the Lake, Northern and Southern Highlands zones led in the volume and value of cash withdrawals and deposits.
A financial analyst from Ardhi University, Mr Aziz Rashid, told The Citizen that the numbers showed that efforts to promote financial inclusion across Tanzania were bearing fruit.
"I think the rise in both cash deposits and withdrawals indicates that agent banking operations are growing rapidly and this means that efforts to increase the accessibility of banking services across the country are having the desired effect.
"Agent banking has played a key role in ensuring that unbanked communities in remote places can access reliable financial services. It should be noted that it's ordinary Tanzanians, not big corporations, who usually use banking agent services," he said.
Mr Rashid added regulatory reviews that had led to the sharp rise in the number of banking agents in the last few years could not be overlooked.
 "The BoT has reviewed its regulations and relaxed agent banking qualification criteria. This has played a key role in increasing the number of banking agents, consequently leading to the jump in agent banking operations we are currently seeing."
An assistant lecturer at the University of Dar es Salaam Business School, Mr Bless Maagi, said the increase in the number of banking agents was a positive development as it had helped reduce queues at branches and the risk associated with people carrying large sums of money.
"The downside is that it is still very expensive to withdraw money through these agents compared to ATMs," he added.