Subjecting inmates to compulsory HIV tests is unlawful, court rules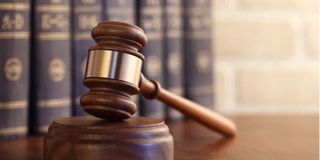 What you need to know:
Forcing inmates to be tested for HIV and disclosing the results to a third party is unlawful as it violates their constitutionally guaranteed rights to dignity and privacy, the High Court has declared
Dar es Salaam. Compelling prisoners to test HIV without consent and disclose results to third parties is unlawful, the High Court has declared.
Three judges unanimously agreed with former Chadema lawmakers---Joseph Mbilinyi and Peter Msigwa---that forcing HIV testing on convicts violated their constitutionally protected rights to freedom, dignity, and privacy.
The historic ruling was made in response to a constitutional petition filed by former parliamentarians against the Attorney General (AG) and the Commissioner General of Tanzania Prison Services, alleging that several sections of The Prisons Act violate the constitutional rights of prisoners.
Specifically, the petitioners were protesting the alleged practice of the Tanzania Prison Services of subjecting the prisoners to compulsory HIV screening upon admission in prison without consent and providing results in public.
They had also sought court intervention on other issues including limiting the number and times a prisoner can use and remain longer than necessary in latrine facilities, barbaric and undignified search of inmates by stripping off clothes and remaining naked before others.
The politicians who had each served a separate prison sentence complained about just receiving one pair of uniforms without any other clothing, prison overcrowding, poor sleeping quarters, and putting inmates to work for free.
They also wanted the court to declare unlawful the treatment of the prisoners in solitary confinements, denial of visitation and provision of meal and diet below recommended scale.
It was their contention that powers given to in-charge of prisoners to punish prisoners for prison offences without due regard to due process and corporal punishment meted to the prisoners by prison wardens were against the constitution.
"There is no law in place that allows convicts to be subjected to mandatory testing, therefore it is impossible to say whether what was done was legal or not.
"To crown it all, the acts of compelling prisoners to test HIV and disclose of result of testing to third parties is not backed by any law therefore they offend prisoners right to dignity, privacy and freedom enshrined under Article 12 (20 and 16 (1) of the constitution," said the judges in their recent decision.  
The spokesperson for Tanzania Prisons Services SSP Amina Kavirondo once said at a press conference that formed part of petitioner's evidence that HIV testing to prisoners was done upon admission to and discharge from prison
She said the tests were carried out in good faith to ensure that the convicts be treated in accordance with their state of health.
But Judges---Elinaza Luvanda, Edwin Kakolaki and Sedekia Kisanya---rejected the argument: "We entertain no doubt that the exercise can be done in good faith when it is in line with practice of standard operation procedure.
"However, everything done must abide to the dictate of the letter of the law. In fact, law makers did not see any exception to it. In other words, law makers avoided any encroachment of offender's dignity and privacy." The judges also have rejected the all other complaints by the petitioners because the things were either backed by law or the petitioners failed to provide sufficient evidence to back their claims.
They said that administrative action might be taken against individual prison personnel whose actions violated the rules governing the treatment of detainees, such as prison searches.
In his evidence, Mr Msigwa who was convicted and sentenced in March 2020 to pay a Sh40 million fine or spend five months in jail stated that upon admission into Segerea Prison he was compelled to parade naked, searched on his body and private parts. He alleged that he was also forced to excrete on an iron bucket used by others, compelled to test HIV status without consent and results released to prisoners in public.
According to Mr Msigwa, he slept in overcrowded cell up to three times the normal capacity with poor and inadequate bedding while other prisoners slept on the floor without bedding.
"I was locked in cells at 3pm and forced to sleep at 6pm; provided with inadequate, unbalanced, very poor food below the scale recommended; there was no special diet for people living with HIV, hypertensive, and diabetic prisoners," he claimed.
Excreting in a filthy iron bucket
For his part, the Mbeya Urban MP, Mbilinyi who was in February 2018 jailed at Ruanda Prison claimed in his affidavit that he was forced to excrete on iron bucket used by other prisoners without being washed or sanitised.
"At the time and day of visitation I was given two minutes only, I was provided with one pair of prison uniform.
"It also came to my knowledge that solitary confinement was still practiced as a form of punishment for prison offences, where a prisoner is kept naked, isolated with no light and bedding. Prisoners are not allowed to attend burial of their close relatives including parents, wives, husband and children," he claimed.
Lawyers have reacted to the decision, saying while they congratulate the court's decision on the HIV issue, they felt that court's rejection of other issues presented by the petitioners raised more questions.
Former President of Tanganyika Law Society (TLS) Rugemeleza Nshalla said he was not much satisfied with the court's move to reject other prayers of the petitioner by unnecessarily setting tough standards of proof.
"I am not much pleased by that decision because the claims presented in court were shocking. You would not expect such inhuman acts to happen in our prisons. We expected that the court would have considered standards set by international instruments and civilised nations to decide this case.
"What kind of evidence you want the petitioners to bring while they have stated in their sworn affidavits the things they have gone through," said Mr Nshalla who urged the petition to advance to the Court of Appeal.
Director of Advocacy and Reform at the Legal and Human Rights Centre (LHRC), Dr Fulgence Massawe, while congratulating the court on the HIV testing issue, expressed displeasure at rejection of other issued raised by the petitioners.
He urged the petitioners to take the matter to the Court of Appeal. Mr Massawe said it was unfortunate that the criminal justice system and prisons in Tanzania were still operating under the colonial system which aimed to lower human dignity.
"Being a prisoner doesn't mean you lose all your rights including fundamental human rights," he said.