Ugandan MPs approve Bill giving government oil import monopoly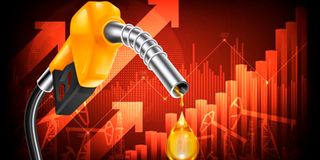 Ugandan Parliament on Tuesday passed the Petroleum Supply (Amendment) Act, 2023 granting Uganda National Oil Company (Unoc), a monopoly on supplying petroleum products.
This comes against warnings that the move could instead worsen the problem it is intended to cure.
The Bill, first tabled before Parliament on October 31, was expeditiously processed, and passed by a quorum of 186 members announced by Speaker Anita Among who presided over the sitting.
If assented to by the President as passed, the law will "facilitate the Unoc or such other person nominated by the minister, with the approval of Cabinet, to import all petroleum products, as listed in the third Schedule, destined for the Ugandan market to guarantee security of supply in the country."
Unoc is a limited Liability Company owned by the Government of Uganda (GOU), mandated to handle the State's commercial interests in the petroleum sub-sector. 
Until yesterday's amendment, importation of petroleum products was done independently by the licensed Ugandan oil marketing companies through structures in Kenya and Tanzania.
The amendment, also deleted a paragraph of Section 3 of the Principal Act that sought to "encourage and promote fair competition within the petroleum supply market, to eliminate discrimination or preferential treatment of any participant and to prevent monopolistic control of any segment of the supply chain''.
An Act passed by Parliament passed earlier to guarantee fair competition is also yet to be assented to by the President.
Government has argued that this move will cure the reliance on private oil marketing companies and eliminate middle men, factors they say have contributed to instability in supply and unpredictable pump prices.
"If the international prices do not go up, we expect that we shall have competitive prices under this new system. All we wanted is to make sure that we run away from the system that has been exploiting Uganda. We hope that our neighbours, will understand this and that we are doing this for the betterment of the people of Uganda," Ms Ruth Nankabirwa, the minister of Energy and Mineral Development, said after the Bill was passed. 
But a section of legislators in the minority report, argued that making Unoc sole importer and supplier, would do very little in addressing the high fuel prices.
"The proposed monopoly is not a preferable option, since there is no competitiveness in price against a monopolistic player importer and supplier," Mr Paul Akamba, Busiki County MP, said in the minority report.
Also in contention was the arrangement for Unoc to work with another contracted monopoly-Vitol Bahrain, tasked with sourcing products from refineries for direct supply.
According to the report, Unoc lacks the financial capacity to source products directly from the refineries, which forced them to enter an agreement with Vitol; an international energy company that will be the sole supplier to Unoc for five years.
Legislators, however, questioned how Vitol Bahrain was sourced and why the agreement was entered without consulting Parliament.
"Nobody is saying Unoc should not do the business of fuel. The law allows them to do it. Unoc should be given money and it trades directly with the refinery. Because when you say you are bringing Vitol, it is a shareholder of Vivo Energy, in short, they are going to control this market. How did you get Vitol? In public, we advertise and the best bidder is the one who takes it. I have not seen an advert by Unoc that it is looking for a supplier," Mr Nandala Mafabi-the Budadiri County West, said.
The report further states: "The committee noted that hand-picking of Vitol Bahrain EC and creation of a monopoly for it to supply Unoc was not justified. Submissions from entities like HEK International Ltd (representing Maersk Line Limited) and E3 Group asserted their capacity to finance the supply of petroleum products to Unoc. Maersk Line Limited expressed their ability to offer a bank guarantee to Unoc so that Unoc directly deals with oil refineries."
The minority report also argued that the law violates Article 2l of the Constitution, which provides for a right to equality and freedom from discrimination, as well as international instruments, including the Common Market for Eastern and Southern Africa Competition Regulations 2004 and the East Africa Community Competition Act 2006.
What MPs said: Anita Among, Speaker of Parliament: ''Unoc is a government entity. Let's run away from the dependency syndrome. You want to depend on those brokers?''
Baka Stephen Mugabi, Bukooli County, North: ''It beats my understanding when I hear some members trying to want to put their interests in private companies. How can that be? We should collectively empower them [Unoc) to take care of our (Uganda) interests. Is it right for us to use middlemen in Kenya to feed us when we could empower our own? There is nothing about empowering our own institutions. This is an opportunity to strengthen our own institutions to take care of our interests.''
Muhammad Nsereko, Kampala Central: ''We have knocked ourselves before on the matters of Umeme, Bujagaali, Pinetti in coffee and Lubowa hospital and we are coming back as the same House (to pass such a law giving monopoly powers). How shall we explain to Ugandans that we are the same House that comes here and legislates on agreements entered into by the government without involving the people of Uganda? We must not be seen to be coming here to buttress the agreement signed between Vitol and Unoc. Let's give other players chance and then we can come back and legislate for fair competition."
 Asinansi Nyakato, Shadow Minister Energy: "As members from the Opposition side, we have strongly resisted and opposed monopoly in that Bill. It is a very bad law for this country. As Opposition, we strongly rejected monopoly in that Bill. So in a situation where we are not in the House, we call upon our colleagues, from the ruling party to do their best because anything to do with leaving it in the hands of one company, is unfair to other companies. It also defeats the principle of local content promotion."
''We have a history in this country where we have had monopolies cheat Ugandans. So, members of the Opposition, we are here to tell you that we reject this law. What we need to do as a country is to build the capacity of local companies to work with UNOC to have the capacity to serve at that level,"  Aisha Kabanda, Butambala (Member of the Natural Resources Committee, which processed the Bill).