Golden the next hottest property in Bongo Flava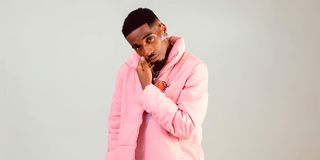 His name might be new in your ears, but he is not new in the industry by any means.
Golden is an artist from Tanzania, who is tipped to be a successful artiste due to the nature of his music career which seems to the next hottest item among his peers.
On June 4, 2023, Golden made a comeback to the Industry with his latest release titled 'Lonely' which has a taste of Afrobeat and Bongo Flava and from the airplay it has enjoyed so there is every indication it is going places.
In a recent interview, Golden said he believes Africa is a unique place which if endowed with plenty of entertainment talent.
 "Africa is blessed with different unique sounds and a lot of undiscovered talent which can change the game and penetrate to different parts of the world with much ease. And I believe I can be one of those promising artists with my unique sound," said Golden
According to Golden his upcoming release 'Ubaya' which is a party song is set to be a hit single with a with a unique touch is one that will get audiences dancing because they can relate to
Golden who is also a Singer and Songwriter holds a Bachelor's Degree in Arts and Music from the University of Dar es Salaam (UDSM) which he obtained in 2021.
His skills were honed at the Tanzania House of Talents (THT) under the tutelage of the late Ruge Mutahaba where he managed to be part of different Musical Projects which gave him an insightful experience in the music industry.
After laying low for some time, Golden says he is officially starting his journey into music.