Christmas festivities in the face of spiraling inflation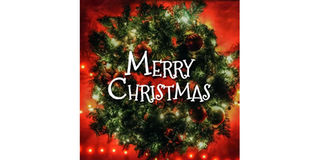 What you need to know:
Many find Christmas and New Year festivities beyond their reach due to rising costs of commodities, which forces them to dig deep into their pockets 
Arusha. The Christmas carols rent the air at the prayer houses as millions mark the birth of Jesus Christ today.
All manner of festivities, too, are plenty from the entertainment centres to the household levels.
But, beneath the jovial Christmas celebrations are hiked prices of essential food and other items.
This year's Christmas and New Year holidays are equally not rosy for the cargo and passenger transporters.
"The price of diesel has more than doubled compared to last year," lamented Dickson Salewa, an Arusha-based lorry driver.
The fuel was costing Sh1,600 per litre in December last year compared to Sh3,306 now in Arusha petrol stations.
"We spend so much more on fuel than what we earn from what we are contracted to transport," he told The Citizen.
Mr Salewa works with the Arusha-based KBS Limited which is largely involved in transportation of maize, rice and other food items and general merchandise.
The fuel price has gone up alongside that of lubricating oil (from Sh120,000 to Sh230,000) per a 20 litre container. Tyre and spare parts prices have also escalated.
He appealed to the authorities for lowered fuel prices "to ease what transporters have to pay lest they opt out of business."
Mr Walter Maeda, the firm's director, said he was not sure of how he could sustain the cargo transport business in the wake of soaring operational costs.
He said although the 2022 Xmas has come at a time of 'good signals' on economic growth, he was worried about the imminent food scarcity.
"We have to pray for rain to fall in appreciable quantities to enable farmers to grow food for our survival," he told this paper.
Mr Maeda, also the chairman of the regional business chamber, expressed his concern on prolonged drought in the northern regions.
He said residents of Arusha, Manyara and other regions should brace for hard times ahead due to unfavourable weather conditions.
Despite the recent showers, the vast farming and grazing plains outside Arusha are still bereft of sufficient rains for farming and livestock.
Mr Maeda added that he was more concerned by the rising carnage on the roads and implored motorists to take extra care during the season.
"Motorists should be careful by driving safely. They should avoid alcohol this time of the year," he said.
He minced no words that excessive consumption of alcohol was number one cause "of lots of accidents in the country."
He had reason to be worried and he cited the recent accident in Iringa which claimed the lives of a married couple from the police force.
The couple tied the knot only three days before the tragedy after a gala party held at Golden Rose Hotel owned by Mr Maeda.
Mr Reuben Mcharo, a farm manager, said he was also worried by the likelihood of food scarcity next year.
He added that this year's Christmas season has coincided with increased prices of maize, the staple food item.
"The economic hardships are biting hard this time around," he told The Citizen in an interview on his now reversed plans to celebrate Christmas.
According to him, a bag of maize is now selling between Sh130,000 and 140,000 compared to Sh 60,000 until recently. Many families, he said, cannot afford to buy large quantities of maize. Instead they will buy in smaller quantities like in 'debes' (tins).
"When one 'debe' of maize is finished, they will go to fetch for another," he said, noting that an average family in Arusha has six to 10 mouths to feed a day.
However, Mr Mcharo admitted that the economic hardships would never, ever deter residents of Arusha from the Christmas festivities.
"The celebrations will be there. People will exchange cards and goats and chicken will be slaughtered," he said.
Other Arusha residents hastened to say some families may not afford to celebrate Christmas with the meals that go with the big day.
While the price of goats had increased to Sh 25,00 per head, a chicken is now selling at Sh 15,000 in the local markets.
Rice, one of the staple foods, is now selling at Sh 3,500 per kilogramme from around Sh 1,200 until recently.
At some butcheries in Arusha, a kilo of widely consumed meat is now selling at Sh 10,000 up from Sh 8,000 a few months ago.
The price of a kilo of steak in most of the city butcheries is selling at Sh 12,000 from less than Sh 10,000 recently.
Owners of hotels and eateries in Arusha are now forced to dig deeper in their pockets to afford their supplies to put food on the table.
The price of tomatoes and onions have increased to Sh 5,000 per container commonly known as 'sado' from Sh 3,000.
The same applies to the round potatoes, famous for making chips which can now be fetched for Sh 22,000 up from Sh 15,000 a 'debe'.
The prices of cucumber, green pepper, carrots and soya beans - most favoured in tourist and budget hotels - have also increased.
Safina Boaz, a hotel store keeper, told The Citizen that bananas - one of the staples in the northern regions - has more than tripled.
A bunch of green bananas can now be purchased for Sh 70,000 in the market, a drastic rise from Sh 15,000.
However, according to her, not all essential items have been negatively affected by the soaring inflation
The price of a 20-litre container of Safi and Sundrop cooking oil had dropped to Sh 85,000 and 150,000 from Sh150,000 and Sh65,000 respectively.
Despite the rising cost of living, Arusha city and its environs has been hectic with people flooding shops to purchase whatever they could afford.
This was more pronounced in the city's commercial zone which encompasses the terminal bus station and the central market.
"Not all people have been impacted by inflation.
"Things are normal for those with reliable sources of income or in the higher income bracket," said David Kanana, a trader.
He operates from the central bus station, a zone with the highest concentration of shops selling all sorts of items.
Passenger service vehicles have also been having a field day, cashing on increased demand for transport to various corners of the country.
Due to the high demand, there had been an increased deployment of 30 seater 'Coaster' mini buses to complement the 'country' buses.
Such vehicles, normally confined to shorter routes like Moshi, were deployed to as far as Kondoa, Katesh, Mererani, Babati and Galapo routes.
There were reports of hiked fares but this did not deter the flow of people transiting the Arusha bus station for different destinations, mostly to Moshi.
While the Arusha residents are celebrating with much concern on rising prices, it is a different story in the vast Manyara Region.
"Christmas celebrations have not been part of my life. For now our concern is the prolonged drought," said Jibay Samhenda, a resident of Hanang District.
He told The Citizen on phone that the entire community in his area are being subjected to hardships due to unfavourable weather.
"Recently we had some showers. But that is not enough to start cultivating our farms. The moisture level is very minimal," he said.
Likewise, the showers are not enough for the growth of forage for the emaciated and dying livestock herds.
However, for Mzee Francis Gidabuday of Nangwa village, also in Hanang, the rain seen in his area this week were enough signals of a happy Chistmas.
"We will continue to pray for rain for our survival. We need rain for food and livestock production and for water supplies," he said.