Founder of Precision Air, Michael Shirima, has died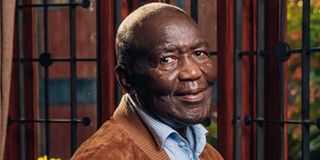 What you need to know:
Shirima died at the Aga Khan Hospital in Dar es Salaam, where he was admitted on June 8
Michael Shirima, founder and chairman of Precision Air, Tanzania's largest privately owned airline, has died at the age of 80.
He died at the Aga Khan Hospital in Dar es Salaam, where he was admitted on June 8. The cause of death has yet to be stated.
The Tanzanian businessman and entrepreneur was also one of the country's top philanthropists.
Mr. Shirima's rise to the top started after he left Air Tanzania, with close associates saying it was a long journey from owning a barbeque to becoming a truck driver and finally starting Precision Air in the 1990s.
Precision Air was incorporated in Tanzania in January 1991 as a private airline and started operations in 1993. At first, it operated as a private charter air transport company, but in November 1993, it changed to offer scheduled services to serve the growing tourist market.
In 2006, Precision Air became the first Tanzanian airline to pass the IATA Operational Safety Audit.
Reports show that, in addition to his aviation interests, Shirima owned five percent of the stock of I&M Bank (Tanzania), a medium-sized commercial bank. As of December 2011, the bank's total assets were valued at about US$130 million, and the bank's shareholders' equity was approximately US$15 million.
Shirima was also the founder and proprietor of Cornelius Ngaleku Orphanage, located in Useri Division, Rombo District, Kilimanjaro Region, in northern Tanzania.
The orphanage looks after homeless children picked up on the streets.