Four issues take centre stage in Education budget debate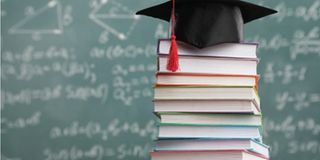 What you need to know:
Lawmakers said the quality of education plan needed to go hand in hand with the improvement in the learning environment.
Dar es Salaam. Despite the fact that the Ministry of Education, Science and Technology's budget has been increasing for three consecutive years reaching 18 percent in 2023/24, legislators yesterday mentioned four concerns that need to be considered to improve education quality.
On Tuesday, the ministry unveiled a budget of Sh1.67 trillion for the financial year 2023/24 up from Sh1.5 trillion allocated in 2022/23, with five priorities aimed at improving quality and ensuring graduates employability.
Some lawmakers yesterday while discussing education budget proposals said the quality of education plan needed to go hand in hand with the improvement in the learning environment.
They noted that the government must consider the quality and interests of teachers - including employment, strong quality control system, better infrastructure and the use of a specific language of instruction in all education levels.
According to Ms Husna Sekiboko (Special Seats - CCM), the shortage of teachers was still a major challenge in achieving quality education for Tanzanians.
She said employment has been offered to at least 29,000 graduate teachers this year, but those who applied were more than 300,000.
"The government should issue guidance so that teachers who have graduated from colleges have the opportunity to volunteer. They will be able to improve their skills as well as reduce the gap of teachers needed in schools," she said.
"We strongly request the government to think of another way to bring a system or guide so that we can hire more teachers with contracts or volunteers to be able to solve the existing challenges rather than waiting for employment in phases," she added.
For her part, Ms Hawa Chakoma (Special Seats - CCM) said that quality education will not be realised without the government highlighting strategies to settle a shortage of 160,000 teachers.
"At our schools there are volunteer teachers. While we are waiting for a long-term plan to close the gap of 300,000 teachers needed, it is important that we come up with a short-term strategy to get enough teachers, classrooms, toilets, teachers' houses, offices and desks," she said.
She further noted that the time has come for the government to think and establish a national institution for quality control and its budget allocated so that it doesn't end up in the directorate or as a department.
About the language of instruction's controversy, Ms Nusrat Hanje (Special Seats - Chadema) said that the education policy draft had played a neutral ground by giving an option for schools to use either language between Kiswahili and English in teaching.
"We should decide on one language to teach from primary level to the university so that when a child starts studying in Kiswahili he/she does not meet English on the way and it is the responsibility of the ministry to build competence for teachers so that they can be the masters in the respective language," she said.
While responding to those views, Education minister Adolf Mkenda said that in the ongoing process of collecting opinions, there was still an opportunity for the ministry to receive proposals and advice so that it could be worked on, including the issue of the language of instruction.
He also noted that in the 2023/24 budget, issues of improving the teaching and learning environment have been given priority including improving the interests of teachers, infrastructure and quality control.