Kibibi's appeals to Romanian president over mother reunion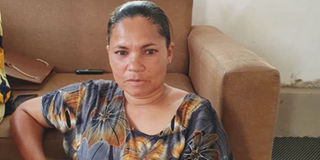 What you need to know:
Kibibi, who is a wife and a mother of four, considers President Iohannis visit to Tanzania as a noble opportunity that would enable her to meet her mother who is a citizen of Romania
Dar es Salaam. Tanzanians' expectations are high that the four-day work visit of Romanian President Klaus Iohannis will significantly benefit both countries through strengthening bilateral cooperation in different sectors.
President Iohannis commenced a four-day tour of Tanzania, and on Friday he held talks with his host President Samia Suluhu Hassan, at the Magogoni State House before addressing a joint press conference.
Addressing a press conference, the two leaders signed two Memoranda of Understanding (MoUs) aimed at cementing bilateral ties in the areas of agriculture, health, education, mining, disaster management, and diplomacy.
But for Kibibi, who is also known as Elena Rajab Mwinge (43), a resident of Keko Akida in Mivinjeni Area, Temeke District, the visit has a different meaning.
Ms Kibibi, who is a wife and a mother of four, considers President Iohannis visit to Tanzania a noble opportunity that would enable her to meet her mother, who is a citizen of Romania.
Ms Kibibi was born in Bucharest, Romania, on January 10, 1980, to a Romanian mother and a Tanzanian father, Mr. Rajab Mwinge.
However, Mr Mwinge, who traveled to Romania for medical studies, returned home in 1981 with Kibibi, in the ignorance of her mother.
Speaking to The Citizen during an exclusive interview, Ms Kibibi says she has been living in trouble and desires to meet her biological mother.
However, she says the dream has turned into a nightmare following difficulties in meeting travel costs to Romania.
Ms Kibibi was raised by her stepmother, Megi Abdallah, who was responsible for her upbringing.
She said her father worked as a health practitioner with the then-Organization of Tanzania Trade Unions (OTTU) and different private hospitals in Tanga and Iringa. She said her father died in 2015.
"When I was in Grade IV neighbours in the Mlandege Area, Iringa Municipal Council told me that the woman I was living with wasn't my biological mother," she narrates, saying they told her that her genetic mother was a white woman.
In her further narration, Ms Kibibi said she retained with her all stories about her mother mentioning taking the subject before her father.
She said that later on, her aunt, Ms Salma Mwinge, revealed to her that she originated from Romania, where her brother went for studies in the 1980s.
However, Ms Salma mentioned that Ms Kibibi's biological mother had died, noting that after attaining the age of 30 in 2014, she courageously approached her father in order to get the truth of the matter.
"My father confirmed to me that my mother was a citizen of Romania going by the name of Dorina Illnesco," she says.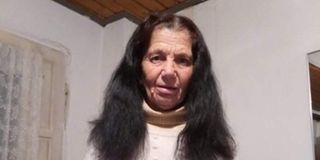 Ms Kibibi says the decision to seek accurate details about her mother strategically aimed to intensify the search for the most important woman, whose face remains unknown to her.
She expected to provide the details to her uncle, Mr Mohamed Abdallah, who was traveling to the US through Romania.
"My uncle (Mohamed Abdallah) planned to assist me in the search after arriving in Bucharest, Romania. Unfortunately, I couldn't find him in Dar es Salaam after a delayed return from Iringa, where my father was living," she says, as tears run down her cheeks.
However, Kibibi says she did not give up, noting that she started looking for the Romanian Embassy in the country, only to be told that it was located in Kenya, where she was unable to travel.
In December 2020, Ms Kibibi started looking for her mother via social media platforms, especially Facebook.
"I typed the name provided by my father (Dorina Illnesco). Fortunately, I managed to get someone whom I believe to be the woman I was looking for," she says.
 "I sent a message saying, 'Where are you, mother? I miss you. However, instead of receiving a response as I expected, another woman called Gina Soana sent a friend request to me," she adds.
After accepting her request, Ms Kibibi says she realised that she was her sister-in-law, a wife to her brother, who was looking for a relative whose mother was Dorina Soana, noting that the said relative was living in Tanzania.
"I told her that I was also looking for my mother, Dorina Illnesco," narrates Ms Kibibi, saying she sought to know if I was the daughter of Ray (Rajabu) who travelled to Romania for medical studies.
"After my confirmation, she said I was the person they were looking for. She told me that she was my sister-in-law and assured me that my mother was alive," she adds.
Furthermore, she says in the later days she talked to her mother through a Facebook video call, something that made both sides break into tears.
"Your father lied to me and stole you as he was travelling back to Tanzania," she told me.
"My mother was insisting that I visit her in Romania. She is now old, but my financial capacity doesn't allow me to travel and meet my beloved mother," she says.
According to Kibibi, her aunt, Elena Soana, promised to assist with her travel arrangements, something that has not worked out, noting that a similar promise was made by her cousin, Mary Lena.
During an interview, Ms Kibibi says she is now worried because of the communication breakdown, noting that for a couple of months she has not heard from her mother.
According to her relatives in Romania, they have been telling her that her mother was doing just fine and that there was no reason to worry.
Initially, they told me that my mother has developed Mental Health Disorder (MHD), says Ms Kibibi.
However, Kibibi says that in recent days, relatives have been saying that her mother was fine and that there was no reason to keep bothering her. "My mother never gave birth to another child, as I remain her only child," she says.
Ms Kibibi's request to President Iohannis and his delegation to make her dreams of meeting her mother in Romania a reality.
"Life has been difficult for me without knowing my mother. I haven't received her blessings," she says amidst tears running down her cheeks.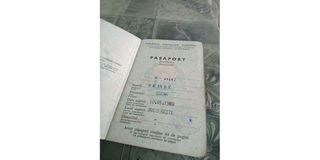 Tanzanian relatives speak out
Ms Kibibi's aunt, Ms Rehema Saidi, said her brother told family members that he decided to abscond with a baby (Kibibi) from Romania in order to rescue her mother from losing her job after giving birth to a child with an African father.
"There were different restrictions in Romania those days. After arriving in the country, he worked in Tanga and Iringa where Kibibi was being taken care of by his wife," she says.
According to her brother, there were huge changes happening in Romania, something that made her lose contact with Kibibi's mother and her general whereabouts.
Ms Kibibi's husband, Saad Hemed, said the family's hope remains in the visit of President Iohannis, saying probably at the end his wife will meet her mother.
"If I had enough money, I would have facilitated her travel to Romania in order to enable her to meet her mother. This is because I'm aware of the pain she is passing through," he says.