Prime
Lack of solid proof helps rape suspects escape justice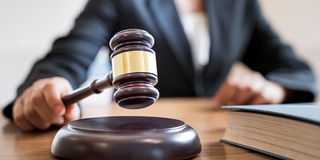 What you need to know:
Data from the Tanzania Police Force shows that the number of rape cases rose to 6,827 last year from 6,305 in 2021.
Kigoma. The number of rape cases may have risen last year, but legal experts are of the view that some suspects end up walking to freedom because the prosecution fails to back up their cases with waterproof evidence.
Data from the Tanzania Police Force shows that the number of rape cases rose to 6,827 last year from 6,305 in 2021.
In total, the number of offences against individuals rose to 11,118 in 2022 from 10,127 in 2021.
Other offences recorded in 2022 and their numbers as reported by the Tanzania Police Force include: murder (2,464), unnatural offences (1,586), child stealing (59), child desertion (169), and human trafficking (13).
Speaking during a capacity-building seminar for officials who work in departments that are vested with the safety of children, the Senior Resident Magistrate for Geita, Johari Kijuwile, said some suspects walk to freedom because of a lack of waterproof evidence to establish their guilt.
"In most cases, the prosecution side fails to provide people with the right evidence to support their case. A lot of important issues are dropped during the investigation stage," said the magistrate, adding that in some cases, a rape case could be easily resolved right at the family level instead of bringing the victim to testify in court for evidence.
Shen told participants at the seminar that failure to come up with concrete evidence means that the prosecution cannot prove beyond any reasonable doubt that the suspect did commit the crime.
The gender coordinator at Plan International, Hildegada Mashauri, said one of the reasons behind poor evidence being made available to the court in cases involving violence against individuals was due to a lack of public awareness and the right action for members of the public to take against the vices.
Ms Mashauri said that was why Plan International came up with the project of creating public awareness on the challenge in the Geita and Kigoma regions under the sponsorship of the Government of Canada.
In attendance at the seminar were executive directors at ward levels, teachers, community development officers, social service officers, magistrates, and gender officials from the Police Force.