Maji Maji War in the spotlight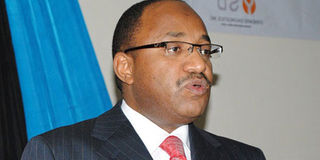 Dodoma. The government yesterday informed the National Assembly that it was going to file official complaint to Germany seeking an apology and settlement for atrocities the colonial power committed during Maji Maji War. 
The minister for Defence and National Service, Dr Hussein Mwinyi, yesterday told Parliament that his office was going to work with the Ministry of Foreign Affairs to see how best they could approach the matter.
Dr Mwinyi made the statement as he was responding to a question by Vedasto Ngombale (Kilwa North-CUF), who wanted to know what was the government was going to do to ensure the victims of the war and the country in general were compensated for the atrocities committed by the colonial army from 1905 to 1907.  The war, which started in Kilwa and spread across the whole southern parts of the country was fought to resist German colonial rule. "We are taking  up this matter, and we are going to officially write to the Ministry of Foreign Affairs and liaise with them to take the complaints to the relevant parties," he said.