Mineral trading centres start to bear fruit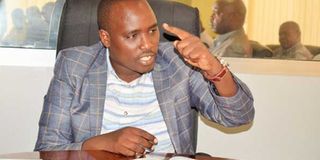 Mwanza. The establishment of the regional minerals trading centres has started to bear fruit, after the quantity of gold sold in two centres of Geita and Chunya doubled within a month.
Since its establishment, the Geita minerals trading centre has recorded the selling of 198 kilos of gold, which is equivalent to the quantity of gold previously sold annually; while Chunya centre traded 24 kilos of gold valued Sh1.8 billion within four days, equivalent to the quantity previously sold in one year.
Speaking during the launch of the Mwanza minerals trading centre, Minerals minister Doto Biteko said before the inauguration of the centres, Chunya district was recording the trading of 12 kilos of gold annually.
He hopes that more revenue will be recorded when other 13 minerals markets planned in different regions of Tanzania mainland will become operational.
The permanent secretary, ministry of minerals, Prof Simon Msanjila, said mineral markets have already been established in Geita, Kahama, Shinyanga, Namanga in Arusha, Singida, Chunya, Ruvuma, Katavi, Dodoma, Kigoma, Tabora, Mara and Mbeya. He said markets for Kagera, Iringa, Mwanza and Songwe were opened yesterday and others are expected to be inaugurated before the end of this month in Tanga, Mbulu and Babati, Kilimanjaro, Morogoro, Handeni, Lindi, Simiyu and Rukwa.
Speaking with small and medium scale minerals dealers in Mwanza, Mr Biteko insisted that the government will continue to use laws, regulations and procedures to curb minerals smuggling.
"Strategies to improve mining laws and investment climates go hand in hand with curbing smuggling. We will never repeat mistakes which caused loss of revenue as other countries turned into major of exporters of minerals mined in Tanzania," the minister said.
Apart from ensuring good investment climate on mining sector, Mr Biteko warns dealers who will attempt to smuggle minerals outside the country, saying will face risks of being jailed and their properties seized.
"Tanzania is the third largest gold producer in Africa and eighteenth in the world; but we do not look better despite the richness we have. We will never continue with such weakness again," he said.
Speaking on behalf of Mwanza mineral dealers, Mr Makona Kaniki said the opening of the market infrastructure will ensure security and increase government revenue collections.
He urged the government to ensure the centres are equipped with staff depending on the needs, to avoid delays in accessing services as what is being experienced at the Geita centre.
Mwanza regional commissioner John Mongela said the regional authority is working to establish minerals polishing centres to add value for sold minerals.
"Our long term aim is to have the large gold market not only for the region or lake zone, which is rich in minerals, but also within East African Community (EAC) and become the international mining centre," Mr Mongela said.