Missing Tanzanian confirmed dead in Hamas-Israel war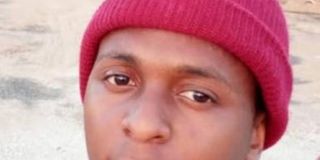 What you need to know:
Clemence Mtenga was one of the two Tanzanians reported missing and kidnapped following the attack on October 7, 2023.
A young Tanzanian, who was reported missing in the ongoing Hamas-Israel war, Mr Clemence Mtenga has died, according to the Ministry of Foreign Affairs and East African Cooperation.
A statement issued by the ministry on Friday, November 17, 2023, says the deceased, who was among the two Tanzanians missing following the October 7, 2023 Hamas attack, has been confirmed dead.
The statement released by the docket's Government Communication Unit says Mr Mtenga was among 260 young Tanzanians who travelled to Israel for modern agriculture training under a joint cooperation programme between Tanzania and Israel.
"The ministry has taken appropriate measures including informing the deceased's family as we continue communicating with the Israel government on procedures to return the deceased's body back home for burial," reads part of the statement.
"In addition, the ministry continues to monitor the information of another Tanzanian, Joshua Mollel, whose whereabouts is still unknown since the attacks occurred," part of the statement explains.
Likewise, the ministry wishes to assure the public and the Tanzanian Diaspora, including students studying in Israel, that the government, through its embassy in Tel Aviv, Israel, will continue to communicate with the Israel authorities to ensure that all Tanzanians are safe.