Prime
Muhimbili performs 'unique' chest surgery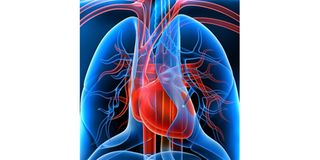 What you need to know:
The innovative technique used in the operations enables medical professionals to operate on organs inside the chest through a single incision
Dar es Salaam. Specialists at the Muhimbili National Hospital (MNH) yesterday successfully conducted operations using a ground breaking surgical procedure. The innovative technique enables medical professionals to operate on organs inside the chest through a single incision.
Named Uniportal Video-Assisted Thoracoscopic Surgery (Uni-VATS), this procedure involves surgeries on vital chest organs such as the heart, lungs, and oesophagus.
Yesterday, three patients underwent this advanced surgical procedure under the expert supervision of its founder, Dr. Diego Rivas, from Spain.
The head of the General Surgery Department at MNH, Dr Ibrahimu Mkoma, told reporters that the rare surgery marks a historic milestone as it is the first of its kind ever performed in Tanzania's medical history.
According to him, it is a safe and feasible surgical procedure that reduces surgical trauma, has less pain, and takes a few days to heal the wound.
"In collaboration with our colleague from Spain, the founder of this advanced technology, Dr Diego Rivas, we have conducted surgery for the first time at MHN. Therefore, as a hospital, we are optimistic that we are going to benefit more because we will impart the knowledge to our local experts, and in the near future we are going to adopt this kind of advanced surgery," he said.
Director of Surgical Services, Dr Rachel Mhaville, said that given the country's aspiration to bolster medical tourism, this achievement presents a significant opportunity for the hospital. Performing this operation through a single portal not only showcases MNH's cutting-edge capabilities but also positions it as an attractive destination for medical travellers seeking advanced and minimally invasive treatments.
"This will improve the well-being of patients, especially those who are waiting for surgery, and enable our patients to go out of the hospital with a small scar," she said.
She noted that this particular surgery will serve as an invaluable teaching method to train local doctors so as to expand the scope of such surgeries across various public hospitals.
"Today, we have achieved a significant milestone by successfully performing this surgery under the guidance of the highly gifted Dr Rivas. This achievement holds exceptional significance for us as it equips our medical team to provide top-notch healthcare services, ultimately enhancing the quality of care we can offer to our patients," she said.
The hospital has been conducting "less invasive surgeries," which use four to two holes. Yesterday's surgery is the latest technology in the world.