Murtaza: Let's embrace 'made in Tanzania' brand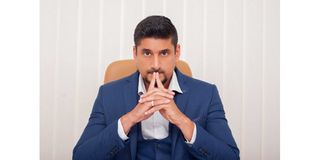 Summary
While many still operate under the notion that to do something, one needs a specific type of education to guide them in navigating that field, Murtaza is proof that sheer will, dedication, hard work, and patience are equally as powerful
Dar es Salaam. Whenever there is talk of technology, chances are we are focused on software, accelerator programmes, and even more talk of the ideal tech sector.
This inescapable voice eventually drowns out what is really needed - doers.
A few years back, a young, eccentric, and curious-minded young man learned the hard way that if he were to break through in this cut-throat industry, he needed to shift from looking for opportunities to boldly carving out a path for himself.
Murtaza Ebrahim, the Founder and CEO of Imperial Innovations, explained why the mindset that many youth have in the tech sector—that you need to move in tech circles or take part in accelerator programmes, hubs, or hackathons in order to be recognised, make it, and have an impact—is a major setback for their growth and the growth of the sector as a whole.
"That is not really innovation or the ecosystem that should be existing. Many who have made it have not really been part of the circle," he says. "A local example would be Magila, who was never really part of the circle yet focused on building."
Murtaza founded and built Imperial Innovations from the ground up, and he has been at the forefront of pioneering locally built, coded, and manufactured technology.
"The idea began in 2016. I had started my marketing agency in 2014/2015 and saw that the market was very competitive, such that you couldn't penetrate the top tier of clientele and execute a marketing campaign for them," says Murtaza.
"As a result, I decided to find a unique selling point and went on to travel to India, the Middle East, and China, amongst others, to see what they were doing in their spaces. I came back with ideas and began pitching them."
He explains that one of the biggest drives he had was his repulsion toward how women are exploited just to make sales, and this was something he seriously wanted to see change.
"I thought that there should be a better way to create hype around something than using women to dance around just to bring in the crowds, for example; this was just nonsense," he said passionately.
The major challenge at first was that no one seemed to understand the vision that he was trying to convey because they weren't able to physically see it.
In 2020, just before Covid hit Tanzania, I decided to put together a team because I realised people couldn't fully understand this stuff (AI, AR, VR, etc) unless they could interact with it.
The majority of players in this sector at the time were mostly software developers, and the sector lacked people who built machines and did hardware customisation. All the hardware was brought in from outside the country, and this is where Murtaza saw himself fitting in.
He then founded the company, which now provides solution-based equipment in software development, artificial intelligence, machine learning, the internet of things, research and development, marketing and consumer engagement, and electronic development and prototyping.
"You need components to do stuff. You need hardware to do stuff," Murtaza says. "We began to bring in a lot of electronic components, and to date, we are the only company in the country with enough components to actually build prototypes such as tablets, smart water metres, IOT trackers, digital dispensing kiosks, operating systems, and so many other things."
As such, their products and services have been industry-agnostic and have touched all sectors, from finance to beverages, utility, entertainment, and so much more.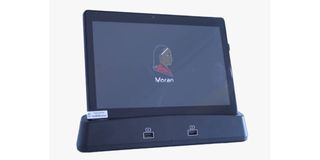 Embracing local technology
"If Tanzania were to play her cards right, take the risk with startups, and shift the mentality that foreign is best, we have a chance to shape technology into products and services that are solution-oriented for the local market," he explains.
"This would eventually prove beneficial to both the private and public sectors, and sectors like tourism and education can be propelled to competent international levels."
The ecosystem currently present in Tanzania doesn't fully support locals. For many looking for service in this sector, the first and last resort is always to import services.
In 2021, Murtaza then decided to begin commercialising Imperial products, such as the teleconferencing solutions, vending machines, queue management kiosks, project and inventory management platforms, content management systems, IoT coolers, and even a zoom-like service called Sauti.
As a prototyping centre, Murtaza explains that the goal initially was to be an avenue where ideas are explored, built, developed, and commercialised as a reputable and locally developed product.
However, as a startup, the deck is continuously stacked against them, and many startups end up folding not long into the journey.
"We have learned from our mistakes in the past. It is important to enable startups by paying them as the professionals they are. "The mindset that everything comes from outside must change in order to give local innovators a chance," Murtaza says.
"We have seen many big corporations give opportunities to talent elsewhere because of the appreciation they have for their talent. Some decisions that are made at group levels, for example, out of the company's interests, also create even lesser chances for local innovators."
Regulators and policymakers also have a chance to jump in and help catapult the sector forward.
In addition to more inclusive policies and regulations, being early adopters of products and services is extremely beneficial.
While many still operate under the notion that to do something, one needs a specific type of education to guide them in navigating that field, Murtaza is proof that sheer will, dedication, hard work, and patience are equally as powerful.
"I learn on the job, continuously. There is a lot you can learn online if you apply yourself," he explains.
A lot of the technology that Murtaza and his team work with isn't necessarily new to the market. Rather, he continuously looks to improve human-machine interaction, reducing the processes of human interaction and simplifying them.
As a team leader, Murtaza takes on a lot of the mechanical and hardware parts of the tasks and works with young minds whose skills span from hardware to software.
For the tech expert, the love of everything Tanzanian drives him and pushes him to work harder on building the brand. As such, he explains how important and encouraging it is when hard work is recognised and supported.
"As Tanzanians, we need to be ready and willing to recognise, appreciate, and encourage our local innovators.
That way, regardless of the challenges faced, we are sure that our journeys will be able to impact others, and we'll see the Tanzanian brand competing on a bigger platform," he shares.