Secret behind Tanzania's low child mortality rates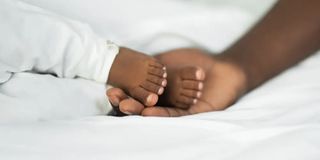 What you need to know:
Mortality rates for the kids have dropped to 43 per 1,000 live births in 2022 from 147 per 1,000 births in 1999
Arusha. Cost effective measures in treatment have significantly lowered child mortality rates in Tanzania.
This follows adoption of the generic material for training health workers on Integrated Management of Childhood Illness (IMCI), it was revealed here on Tuesday.
IMCI is an integrated approach that aims at reducing preventable mortality, minimize illness and disability of children under five years of age. A senior official of the Ministry of Health said the integrated approach has lowered the kids' mortality rates to amazing levels in Tanzania.
"Tanzania is among the countries that have reduced child mortality rates by over two thirds," said Dr Felix Bundala, the assistant director for child Health in the ministry of Health.
The mortality rates for the kids have dropped to 43 per 1,000 live births in 2022 from 147 per 1,000 births in 1999.
The success follows swift adoption of generic material for IMCI distance learning (d-IMCI) recommended by the World Health Organization (WHO). Initially, training of nurses, medical attendants, clinical officers and medical doctors for the exercise would cost as much as $1,000 per person.
With distance learning (d-IMCI), the cost has significantly gone down, he told health experts from 17 African countries.
"The d-IMCI reduced the cost of training by around 70 percent. This has accelerated efforts to scale up the programme," he said.
According to Dr Bundala, between 2013 and 2018 over 7,000 providers from over 3,000 health facilities in 101 out of 185 Councils had been trained.
Tanzania has reduced under five mortality rates because of good coverage of cost-effective interventions like immunizations. The falling deaths are evident in the Demographic Health Survey and Malaria Indicator Survey report of 2021-2023.
"There is a significant decline for under-fives deaths, from 67 per 1,000 live births in 2015/16 to 43 in 2021/22.
"However only a slight decline in neonatal deaths is noticed from 25 per 1,000 live births in 2015/16 to 24 in 2021/22," he said.
The medical specialist listed pneumonia, malaria, diarrhoea as among the six child killer diseases.
Diarrhoea alone is responsible for nearly 20 percent of all under five deaths, but receives considerably less development assistance as compared to HIV, Malaria and Tuberculosis.
"It is only through IMCI where Pneumonia and Diarrhoea are captured. And therefore, it remains to be a priority intervention," he pointed out.
He added that Tanzania has achieved 80 percent coverage for IMCI roll-out in many districts that are covered.
However, he said, ending preventable child deaths required increased investment in primary health care interventions for children.