Tax grace period excites investors and economists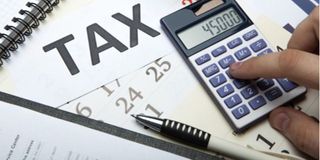 What you need to know:
The tax amnesty is the latest of the reforms the government has been undertaking to create a conducive business and investment climate in Tanzania
Dar es Salaam. Business leaders and economists have expressed optimism over the government's decision to introduce a grace period for the payment of taxes by new businesses.
The amnesty is the latest of the reforms the government has been undertaking to make it easier to do business in Tanzania.
The Minister for Investment, Trade, and Industry, Dr Ashatu Kijaji, recently said that President Samia Suluhu Hassan granted a tax deferment of between six months and one year for new businesses.
Speaking during the commemoration of International Women's Day in Kondoa on Wednesday, Dr Kijaji called on the public to stop taking loans with high interest rates to finance their businesses.
"District councils have been issuing low-interest loans to entrepreneurs' groups and people with disabilities. President Samia Suluhu Hassan has also issued funds to SIDO (the Small Industries Development Organization) so as to help small businesses. Take up these opportunities," she noted.
Reacting to the reports yesterday, stakeholders from the business community and academia hailed the move, saying it would eventually lead to more employment and more taxes.
The amnesty will be more beneficial to Small and Medium Enterprises (SMEs), many of which have been avoiding the huge tax burden by going underground and operating informally.
"I think this is quite alright. The move is a step in the right direction," said a lecturer at the University of Dar es Salaam's (UDSM) Economics School, Dr Wilhelm Ngasamiaku, adding that President Hassan's decision will create an enabling environment for local entrepreneurs to invest.
Dr Ngasamiaku added that the initial practice was undermining businesses and holding back entrepreneurs because they were taxed before even starting operations.
"It was not appropriate for the taxman to slap tax bills on new businesses based on estimates made even before the new company is up and running," he said.
"But now we expect to see more SMEs come up. That will help businesses grow and widen the tax base, and for that matter, the revenue potential," said Dr Ngasamiaku.
Prof Jehovaness Aikaeli, also from the University of Dar es Salaam, said the grace period was a good idea. "This is another way of improving tax collection and boosting businesses in the country, and that means more employment will be created and more taxes will be collected," he explained.
The executive director of the Tanzania Chamber of Commerce, Industry, and Agriculture (TCCIA), Mr Nebart Mwapwele said the decision was commendable and was based on various studies that urged the government to review taxes for new businesses to encourage formalization and increase tax compliance.
According to him, most small businesses are not registered.
"We are grateful to the government for responding positively to our demands. This decision will increase tax collection, and it will encourage more people to formalise their businesses," he said.
Business formalisation is beneficial to small businesses as it increases their access to credit, technical expertise, and training associated with both domestic and foreign trading, according to Mr Mwapwele. He called on entrepreneurs to take advantage of the opportunity to formalise and expand their businesses.
For his part, the national vice chairman of petty traders association, Mr Steven Lusinde, said that a number of small businessmen alias Machinga failed to open businesses due to various restrictions from the Tanzania Revenue Authority (TRA), including the demand to pay taxes immediately after opening.
"For example in Kariakoo, in order for someone to rent a stall, they have to pay not less than Sh20 million per year and at the same time, TRA estimates tax even if the business is not profitable," he said.
He thanked President Hassan for supporting small businesses and asked them to use the opportunity to start new businesses that will stimulate economic growth and increase employment.