UK-Tanzania business mission to strengthen trade and investment ties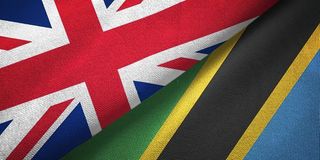 Dar es Salaam. The British High Commission, in collaboration with Clyde & Co., has organized a UK-Tanzania business mission in London, UK, from November 20th to 23rd, 2023.
This four-day event aims to foster trade and investment opportunities between the two countries, focusing on key sectors such as energy, infrastructure, tourism, health, agriculture, and mining.
The mission seeks to promote strategic partnerships, highlight Tanzania's improving investment climate, establish essential commercial connections, and provide a platform for expert knowledge exchange.
It will also showcase UK capabilities through field visits, presentations, and financial offerings through platforms like UK Export Finance (UKEF) and British International Investment (BII).
Dr. Tausi Kida, Permanent Secretary, Secretary President Office Investment and Planning, will serve as the Tanzania Guest of Honour, while Lord Walney, UK Prime Minister's Trade Envoy to Tanzania, will represent the UK.
Other prominent attendees include Mbelwa Kairuki, Tanzania High Commissioner to the UK; Michael Payton, Chairman, Clyde & Co; Teri Gilead, Executive Director, Tanzania Investment Centre (TIC); Ambassador John Ulanga, Director International Trade and Economic Diplomacy; and Dr. Habiba Hassan, Permanent Secretary, President's Office, Labour, Economy, and Investment-Zanzibar.
The Tanzanian delegation will comprise representatives from 16 ministries and parastatals and 15 companies.
During the mission, the Ministry of Finance will participate in the UKEF Forum in London, while the Geological Survey of Tanzania (under the Ministry of Mining) will hold meetings and site visits with the British Geological Survey in Nottingham.