Team official suspended for impregnating player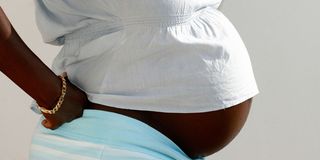 Dar es Salaam. An official at Fountain Gate Princess Football Club who is yet to be named has been suspended with immediate effect pending investigations after it was discovered that he had affair with one of the squad players.
The affair reportedly led to a pregnancy and as a result the Kenyan-born Peris Oside has since mutually agreed to terminate her contract with the Dodoma based team.
In a statement that was released by the club on Monday September 18, said that Peris Oside signed a two-year contract in 2022 which she served until May 2023, when the contract was terminated.
"We have received reports that the player had a relationship with one of our officials and that he had impregnated her. As an institution we have written to the said official who has vehemently refuted the claims. We have as a result suspended him with immediate effect to allow investigations," reads the statement in part.
The statement also says the team has since communicated to the Tanzania Football Federation (TFF) and the Football Kenya Federation (FKF) regarding the matter.
It is not clear whether Ms Oside has since gone back to Kenya or not.