EDITORIAL: Outcome of Dar RC's latest adventure not surprising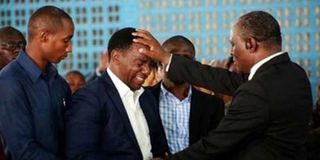 Dar es Salaam Regional Commissioner Paul Makonda last Wednesday announced the creation of "a special surveillance squad dedicated to hunting down gay people." According to Mr Makonda, who represents one of the most important administrative regions in the country, the squad "will … track down and arrest people in same-sex relationships" – no doubt meaning lesbian, bisexual, gay and transgender (LBGT) persons in his jurisdiction, citizens and foreigners alike
The RC also directed Dar es Salaam denizens and netizens to report gay people to him using a hotline especially set up for the purpose.
The planned crackdown which appeared to win the support of Natural Resources and Tourism minister Hamisi Kigwangalla, was to commence yesterday.
However, the exercise was doomed to fail from the start and, it was not surprising that the government intervened to denounce it. The ministry of foreign affairs issued a statement to distance the government from Mr Makonda's crackdown.
Clearly, the proposed crackdown was not well thought out and is a crude strategy that was bound to spark far reaching criticism or consequences.
While we do not condone the practice, Mr Makonda's unorthodox means to enforce the law which criminalises same sex relationships was in itself breaking the basic laws that protect enjoyment of international human rights protocols that Tanzania is a signatory to.
It is our considered view that Mr Makonda's zeal has caused damage to Tanzania's image and should serve as a lesson for administrators to take measured approaches to sensitive and sometimes complicated issues that do not need the profile and publicity that the RC was giving his planned crackdown.
Following the government's intervention, one wonders how the RC could so recklessly launch a far-reaching, potentially damaging exercise without the prior knowledge of other authorities to nip the idea in the bud.