Tanzania shines in GovTech, but where is the catch?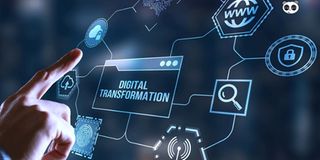 Summary
That is what the World Bank's GovTech Maturity Index (GTMI) report reveals. According to the report, Tanzania ranks second in Africa, behind only Mauritius, and 46th in the world, ahead of all the above-mentioned technology powerhouses.
As the sun sets over the sprawling plains of Tanzania, an unexpected spectacle of progress emerges from the shadows. Imagine a report that ranks Tanzania above prosperous nations like Italy, Finland, Germany, Singapore, Norway, and Japan for achievement. You have heard that right: it's not about poverty, diseases, or corruption, it's actually about something positive.
That is what the World Bank's GovTech Maturity Index (GTMI) report reveals. According to the report, Tanzania ranks second in Africa, behind only Mauritius, and 46th in the world, ahead of all the above-mentioned technology powerhouses.
My first reaction was, and I quote: If what we see in Tanzania is the gold standard in Africa, we should all say, 'Poor Africa'! But, upon reflection, I felt that the matter needed an in-depth review. The report meant that I was either overestimating what others do, or I was highly underestimating what Tanzania does. Either way, knowing the extent of technology adoption in nations such as Japan, China, South Korea, and Singapore, I did not want to entertain the possibility that the report was right.
Since I had not read the report yet, I was tripped by the media snapshot which had the headline "World Bank ranks Tanzania second in Africa for the effective use of ICT by the government". Given that I recently failed to complete a TRA procedure because I was directed to another branch, despite the presence of an online system; that I failed to transfer the registration of a mobile number to another person despite our visiting the operator's office together; and that I had to submit a new set of documents to one government agency while identical documents have been submitted to other agencies numerous times, you can see why I am averse to any suggestion that puts 'government' and 'effective use of ICT together'.
In that sense, I was justified: the GTMI report clearly states that 'it is not intended to assess a country's performance of GovTech' but 'provide a baseline for GovTech maturity and identify areas for improvement'. So, I blame the scribblers of the media report for inserting the word 'effectiveness' in it.
Moreover, it is important to appreciate that the report was not a measure of the degree of adoption of technology in the society. It was limited to the review of the extent to which the government is deploying ICT for core government systems and for delivery of public services. When it comes to the general penetration of digital technology, we are nowhere close the leading nations. But that doesn't discount the fact that something interesting appears to be happening in Tanzania and we may do well to recognise it.
To gain a better understanding, I consulted technologists familiar with government systems, such as Benedict Amon, Godluck Samwel, Mathew Mndeme, PhD, and Masoud Mahundi, PhD. Their consensus was that Tanzania has indeed made remarkable strides in adopting technology for public services. The list of implemented solutions is extensive and includes various systems like e-Office, e-Mkutano, e-Mrejesho, NIDA, online tax services, GePG, Government Interoperability Framework, Government Service Bus, disease surveillance systems, BRELA, Human Resources MIS, e-Procurement, and Budget and Expenditure Management, each contributing to significant achievements.
Several years ago, Benedict and his colleagues devised an admission system for UDSM. The system seamlessly integrates with various entities such as TCU, NACTE, NECTA, and the government payment system, GePG. Through the system, prospective students can submit applications online and make payments via mobile money. Upon submission, their academic records are effortlessly retrieved from either NACTE or NECTA, streamlining the selection process that subsequently transmits results to TCU. By leveraging TCU's interconnected admission systems with other institutions, multiple selections can be efficiently managed, ensuring equitable distribution of opportunities.
Another impressive example is the transformation of revenue collection through the introduction of GePG and LGRCIS. Previously, Max Malipo served as the government's electronic payment solution provider, boasting an extensive network of 7,000 agents with over 30,000 staff. However, President Magufuli was dissatisfied with the status quo. GePG and LGRCIS revolutionised revenue collection, leading to a substantial increase in revenues from 951 billion in 2018 to an impressive 4,367 billion in 2022. This growth facilitated the implementation of a Treasury Single Account (TSA) and the closure of 30,000 government bank accounts, significantly reducing transaction and operational costs.
The genius of a good technology solution is evident in its simplicity. It is a measure of the success that we have had that there are systems that work so well that we even forget that they exist. The risk is that if we don't pause and think about the progress that has been made, we might take some of these things for granted. But it doesn't hurt to take a moment and appreciate how far we have come, despite the challenges that still exist.
That said, this is Tanzania. Things don't just go well because our political masters have suddenly seen the light. So, how do we explain what is happening here? Follow me next week as we seek to understand the mystery of Tanzania's surprising rise in the GovTech field.