ACT not aware of special committee on reforms in Zanzibar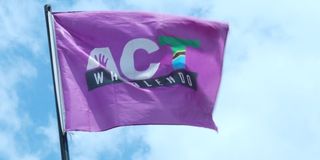 Summary
The areas where ACT Wazalendo believe require major changes ahead of the 2025 polls include electoral systems and laws including the structure and formation of the  Zanzibar Electoral Commission (ZEC), reform of the Courts and criminal justice system in Zanzibar and the Special Department and other bodies involved in Zanzibar Defense and Security
Dar es Salaam. Opposition party ACT Wazalendo has said it is not aware of a special committee on reforms and has directed the party's leadership to follow up on the decision of the Central Committee which directed its leaders to meet with President Hussein Ali Mwinyi.
On Saturday, April 29, 2023, while speaking to journalists at State House, the President of Zanzibar, Hussein Ali Mwinyi, said that he had formed a special team from the two main political parties CCM and ACT Wazalendo to work on issues related to democracy and the political situation in Zanzibar.
ACT Wazalendo however, in a statement released on May 1, said as much as recognize the president's intentions to start the process that would lead to the creation of such a team, they were no aware of its formation.
"Yesterday the Steering Committee of our Party met and we are satisfied that, in addition to recognizing the intention and starting the process from February 2023 that will lead to the creation of such a Committee, on our side there is no information that the team has been created," reads the statement.
It added: We expected that the Committee would have been formed since February this year and started working and by now it would have completed its work. Therefore, we welcome this statement of Dr. Hussein Mwinyi and believe that it will accelerate the creation of the team and start work without further delay.
ACT says there is not much time left before the 2025 General Election yet the circumstances that led to a disputed election results in 2020 still exists.
"Two and a half years have passed since the formation of the Government of National Unity in Zanzibar and the time left for the 2025 General Election is not long, while the circumstances that marred the 2020 election and other related issues, including the killing of 21 innocent people, have not changed because no action was taken to change them," ACT said in a statements signed by the party publicity secretary Salim A. Bimani.
The areas where ACT Wazalendo believe require major changes ahead of the 2025 polls include electoral systems and laws including the structure and formation of the  Zanzibar Electoral Commission (ZEC), reform of the Courts and criminal justice system in Zanzibar and the Special Department and other bodies involved in Zanzibar Defense and Security
They also demand the strengthening of the structure of the Government of National Unity, and issues of compensation for victims of various human rights violations that occurred in 2020
These they say require urgent redress for Zanzibar and the United Republic of Tanzania to avoid killings and abuses like those witnessed in the past.