'MPs no longer free to fault govt'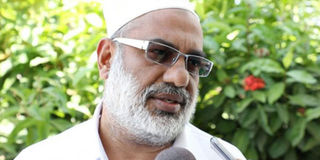 Summary
Mr Turky made the revelation when contributing during a seminar for Members of Parliament

Dodoma. Mpendae constituency legislator on CCM ticket, Mr Salim Hassan Turky says some members of the parliament now fear criticising the performance of the government, disclosing that those who have been vocal have been summoned for questioning.
Mr Turky made the revelation when contributing during a seminar for Members of Parliament (MPs), which was meant to remind them of their responsibility to monitor the government expenditure that was done by seven bunge committees.
The committee in question are budget committee, agriculture, livestock and water committee, Industries, trade and environment committee, Social development and services committee, Local authorities accounts committee (Laac) and all staffs of the parliament.
Speaking without mentioning the perpetrators, Mr Turky said he has been censoring himself especially when contributing in parliament sessions for fear of being summoned for interrogation. "How could you contribute freely while there is a possibility of being summoned for questioning?" he queried.
For his part, Rombo MP (Chadema) Joseph Selasini mentioned lack of budget to finance lawmakers on research projects that would widen their knowledge on various issues of public interest.
For him, it was not a matter of lacking comprehensive knowledge on raising issues and monitor government projects, but the lack of supportive budget. "If we are serious on this, then it is imperative for the parliament to set aside funds, which will enable these committees to discharge their duties well," he said. He mentioned politics as another issue that has caused the legislators not to be objective when it comes to raising issues of public interest in the parliament.