PM for improvement of higher education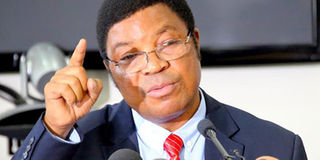 Singida. Prime Minister Kassimu Majaliwa has said there is a need for improving higher education in the country to produce skilled human resources, who will develop the nation and attain the middle income status come 2025.
Mr Majaliwa made the remarks on Thursday during the Open University of Tanzania (OUT)'s 33rd graduation held at the Roman Catholic Church's grounds in Singida Region.
"By taking note of the nation's vision and development objectives and the direction of the fifth phase government, I would like to insist that your performance vision should target areas classified under the OUT's theme: the quality education and relief for all," he said.
He noted that Tanzania's middle income economy and industrialisation would not be attained or become sustainable if there won't be the higher education registration rate of at least 23 per cent.
Mr Majaliwa said currently Tanzania's higher education registration rate was four per cent which, he said, was lower than that of the Democratic Republic of Congo, which, despite a long civil war, had reached seven per cent.