Tanzania 'to bring back hero's skull'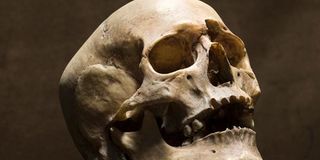 Dar es Salaam. The government has confirmed that is considering bringing back the skull of Chief Songea, a Ngoni traditional leader who was beheaded during the Maji Maji uprising which began around the turn of the 20th century.
The head of cultural tourism promotion and communication at the Ministry of Natural Resources and Tourism, Mr William Mwita, said the ministry would soon write to the Ministry Foreign Affairs, East Africa, Regional and International Cooperation to help in the process of returning the skull of Chief Songea from Germany.
"There has been a serious demand of people in Songea who wanted to see the skull of Chief Songea in the museum," he said noting that successfully returning the skull would help to promote Songea and the entire Ruvuma region to tourists.
He said the Federal Government of Germany would be willing to give the skull back to Tanzania, saying the European nation was no longer using the skull to investigate former African chiefs as it used to do those years.
Mr Mwita said the ministry would take DNA samples from his relatives who are still alive in Ruvuma.