Maua Sama the toast of Tigo Fiesta Moshi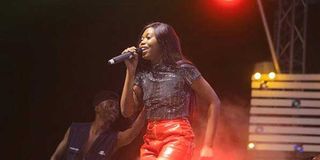 Moshi. The festival has already made stops in Morogoro, Sumbawanga, Iringa, Songea and Mtwara, this weekend it was the turn of Moshi residents who missed out on the previous edition at the Majengo Grounds.
Featuring some of the top Bongo Flava acts the slopes of Africa's highest mountain was to a standstill as the artistes entertained their local fan base.
The list included Nandy, Maua Sama, Weusi, Chege, Mr Blue,Chin Beez, WhoZu, Rosa Ree, Mavoko and many others.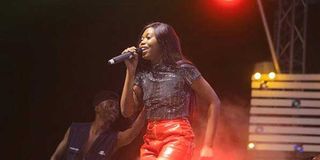 But even as these gave top class performances the chilly night of the slopes of Mountain Kilimanjaro, there was one diva that stood out in the crowd and that was Maua Sama.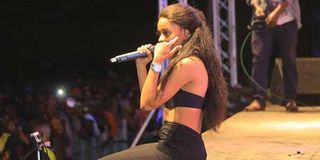 Going through a set of her singles, her latest 'Iokote' featuring Hanstone was the toast of the night as revelers danced and asked for more.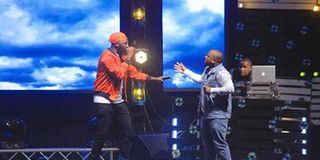 The tour on Sunday was set to bring Tanga residents and later next week take on the northern circuit which includes Arusha, Kahama, Mwanza, and Musoma