From waste to health: How urine can fertilise domestic food crops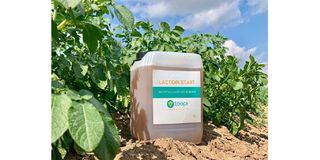 What you need to know:
The initiative is a brainchild of the Participatory Integrated Teaching Approach Project being executed in Arusha through the Makumira Campus of Tumaini University
Arusha. Human urine may be repulsive, but secondary school students in the Meru District of Arusha are being trained to use the discharge to create liquid fertilisers to be used in domestic vegetable gardens for food security.
The initiative is the brainchild of the Participatory Integrated Teaching Approach (PITA) Project being executed in Arusha through the Makumira Campus of Tumaini University.
More than 200 teachers have been attending the series of training at Tumaini Makumira University.
One of the beneficiaries, Mwalimu Rehema Luitiko from King'ori Secondary School, admits the programme has been useful in boosting students' learning, especially, in science studies.
The PITA Project at Tumaini University Makumira, in conjunction with ECHO East Africa, facilitates training sessions on perennial vegetables to improve nutrition, how to make liquid fertilisers, and how to safely apply human urine in gardening at 17 secondary schools under the Meru Lutheran Diocese.
Project Advisor Katri Niiranen Kilasi from the Finnish Evangelical Lutheran Mission (FELM) said PITA works in three areas, including environment education, English proficiency in teaching and learning and gender equality in secondary education.
"We aim at empowering local teachers with a participatory approach to impacting knowledge on their students, in line with the country's education policy and existing curriculum," said Mr Kilasi.
The assistant PITA Project Coordinator, Peter Luhwa, said they work with 32 schools, among them six church-owned institutions, while 26 others are ward-based public secondary schools in the Arumeru District of Arusha.
"We want to transform the way students learn by making use of locally available materials and resources," he said, adding that this will help them perform better in exams, unlike previously, when most children opted to simply memorise what they learn in class.
The assumption was that if students were prepared in their respective classrooms, they would instruct their friends and relatives at home; this compelled the model to be adopted. When it comes to the environment, the training aimed at promoting food security, soil fertilisation, and the significance of human nutrition in the targeted schools.
Interns Happy Martin, Adveckson Harold and Marystella Shirima, who happen to be from ECHO East Africa, were in charge of overseeing the training in those 17 schools.
The PITA project team previously selected themes for educating school pupils and teachers on the value of perennial vegetables, how to make liquid fertilisers, and how to use human urine in gardening.
These skills were designed to help with food security, soil fertility, and improving human nutrition. Based on these three best practices, training was provided to all 17 schools.
Perennial vegetables survive well because of their resilience to pests and diseases, ability to withstand drought or poor soil, and other advantages. The use of drip irrigation by a kit to minimise the need for water while ensuring resource moisture in the planting stations