Women in leadership and the next level of success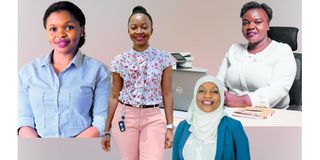 Summary
As we officially launch the third edition of Rising Woman, here are some testaments to how the initiative has impacted the bold leaders we have profiled in the past
The coordinator of the Female Future Programme which is under the Association of Tanzania Employers (ATE), being profiled by Rising Woman increased her visibility and brought her work to the limelight. "I remember after being profiled and selected as a panelist, I got calls from people who wanted to join the female future programme," she explained. Through the initiative, Mlay is now a keen reader of newspapers, particularly following the success stories of other female leaders.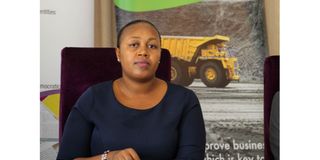 Holder of a Master of Science in Finance and Investment and a Bachelor of Science in Taxation, Kauga, who is the founder and executive director of Doyenne, an NGO working on developing a future generation of female leaders, shares that Rising Woman has exposed her work to more people. "The platform gave me the exposure I needed to promote my work, and through that, I have been able to increase my reach," she says.
Credit to the initiative, Kauga has managed to connect with many people who, she says, are instrumental in her line of work. "The initiative is a great platform that provides a centre stage for "rising women" to shine and broadcast their work. This is a commendable effort in bridging the existing gender gap in leadership." She also added that she learned that the initiative provides a network for growth that is needed to foster and accelerate our work.
Speaking about her expectations for this year's edition, Kauga says she wants to see more rising talents and is also eager to know the achievements attained by those who have been covered before.
She is a computer scientist and lecturer at the Nelson Mandela African Institution of Science and Technology, says that being profiled by Rising Woman has helped her reach more students.
"Through the Rising Woman initiative, I have been able to reach many students, especially women, and give them the motivation to study science," she explained. Despite reaching many students who want to study STEM subjects, Neema expects to see the initiative cover more stories about women who can change society's perception of women's empowerment and the issue of gender.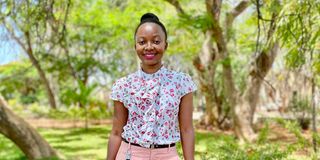 Manufacturing Development Manager at Coca-Cola Kwanza, Naomi John, says RWI has given her the opportunity to showcase her business practice. "As a business, it has given us an opportunity to showcase our best practices and policies that are in line with our internal 'People Agenda'," she explained. She further added that as a business, they had an opportunity to hear from and learn from different organizations that participated in the initiative. "Rising Woman interviews create a benchmark that companies aspire to," said Naomi.
Through the initiative, Naomi has learned that Tanzania has different organizations that do so many good things centred on people. "As a people manager, I'm confidently optimistic about the future of RWI impacting organizations in and out of the country," she said.