Africa leads the world in contraceptive use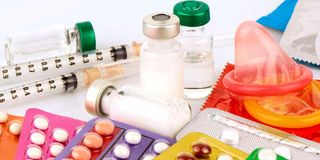 The use of modern contraception is soaring worldwide, with one in three women of reproductive age in low- and lower-middle-income countries now using a modern method of family planning. 
However, the biggest increase in contraceptive use is in Africa, where demand shot from 16.8% in 2012 to 23% in 2022. 
This is according to the global family planning partnership, FP2030, which released its 2022 Measurement Report on 25th January 2023. 
This latest Family Planning 2030 report took a deep dive into 15 African countries, where among other things, it analysed contraceptive use among youth and adolescents and examined differences in method use based on age, geography, and marital status. 
Contraceptive use in Eastern and Southern Africa among married and unmarried sexually active women aged 15-24 was higher than in West African nations, according to the report.
In East and Southern Africa, the modern contraceptive prevalence for married women aged 15–24 ranged from 21.4% in Mozambique to 61.1% in Rwanda, while in West Africa, it ranged from 6.4% in Nigeria to 30.2% in Burkina Faso.
On methods of contraception, condom use was the leading method in most countries among unmarried sexually active women aged 15–24. 
This was followed by injections in East and Southern Africa and long-acting reversible methods, specifically implants in West Africa.
Between 2012 and 2018, implant use in Benin, Guinea, and Mali more than doubled among unmarried, sexually active women aged 15-24. And today, more than one in five unmarried sexually active contraceptive users in these countries are using implants
Among married women aged 15–24, injections were more prevalent in East and Southern Africa, making up over 50% of the modern method mix in Ethiopia, Madagascar, and Uganda. 
West African countries, however, had more varied method use, with less dominance by a single method. 
In Mauritania, pills were used by over half the married modern contraceptive users, while In Guinea, most married women used the lactational amenorrhea method (LAM).
The report also revealed that young married women obtained contraception from government facilities, while unmarried sexually active women obtained them from private health sources.
However, In most African countries reviewed, more than one in five sexually active young women (aged 15-24) had an unmet need for contraception. 
"If this rising demand is not met by high quality services, consistent contraceptive supplies, and supportive policies and financing, it will be a missed opportunity for millions of women—and for our collective futures," said Jason Bremner, FP2030 Senior Director of Data and Measurement
In the countries surveyed, the mean ideal number of children ranged from 3.7 in Rwanda to 9.2 in Niger. It was generally higher among West African countries than East and Southern African countries.
The report also showed that 15 countries in Africa had finalised their FP2030 commitments, which share many common priorities, including improving service delivery for young people, increasing domestic financing, scaling up postpartum family planning and strengthening supply chains.