Advertisement
Hiccups as e-ticketing takes effect
Thursday January 07 2021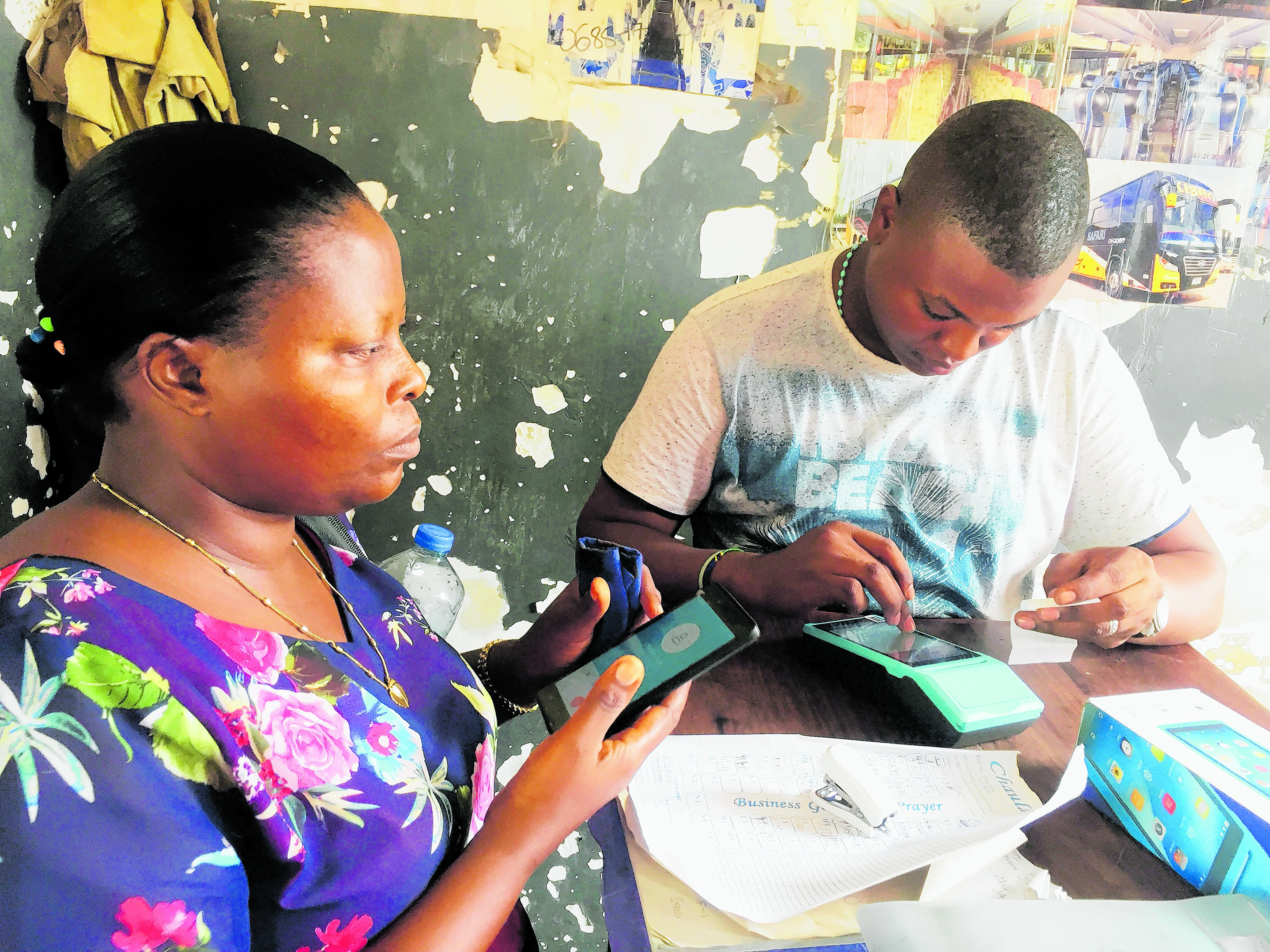 By Alfred Zacharia
Dar es Salaam. Electronic Ticketing System for up-country buses officially started yesterday with both the regulator and industry players reporting success and challenges. The Land Transport Regulatory Authority (Latra) said it was a success story on the first day as more operators and travellers were expected to comply.
Latra director general Gilliard Ngewe said that, during the first day, more than 40 percent of the passengers at the bus stations they inspected had complied with the system which requires fares to be paid electronically.
According to him, the system is mostly used by buses with routes from Dar es Salaam to Tanga, Arusha, Lindi, Mtwara, Iringa, Njombe, Songea, Mbeya, Tunduma, Rukwa, Morogoro, Kilombero, Ifakara, Malinyi and Mahenge.
On Monday, Latra made a announcement to all up-country bus operators to ensure they provide electronic travel tickets to their passengers starting Thursday - in accordance with the new licensing guidelines and regulations.
"It is really a good start - which proves that Tanzanians were ready," he told The Citizen yesterday.
The reasons behind the success, according to him, are education given to service providers and customers (passengers), as well as readiness to use the system.
"We formed an awareness team that went to different bus stations to educate bus owners, operators and passengers on how to use the system - and its importance," he stated.
According to him, the team visited bus terminals in Mbagala, Temeke, Igawa, Songea, Mtwara and Mikumi to create public awareness on the e-ticketing system. Today, Latra is expected to conduct an education programme with bus owners in Dodoma, Singida and Tabora regions.
"We will hold a seminar tomorrow (today) in Dodoma to educate them on how and why they must provide online tickets to passengers," he said.
With the new system - according to him - a passenger can buy a bus ticket from his/her favourite brand through a mobile phone of the bank.
"Take your smartphone and download a 'Tiketi Mtandao' App for both Androids and iPhones. The App provides a list of all registered buses, with their destinations, empty seats and prices - and you (customer) chose before paying through mobile money or bank transaction," he said.
People with feature phones should go to bank branches, mobile money shops and bus terminals to get electronic tickets.
The director of Communication of the Tanzania Bus Owners Association (Taboa), Mr Mustafa Mwalongo, said a few bus operators managed to start using the electronic ticketing system, while the majority failed to do so due to various challenges.
Saying awareness is still too low for operators and passengers, he asked Latra and the companies tasked with supplying the system to provide more education and public awareness.
The Citizen paid a visit at the Ubungo Bus Terminal in the city yesterday and observed some buses offering electronic tickets - but with fewer passengers appearing to know about the new system.
A ticket agent of Tayasar Bus whose route is Dar es Saalam-Tanga, Mr Jumaa Rua, said only five out of the 25 passengers he served yesterday sought e-ticketing, while the rest demanded physical ticketing and cash payment.
"Majority are still not ready to use the new system. They think we (agents) are conning them," he said, clarifying that the passengers seem to not be aware about the E-ticketing concept.
A representative from Saibaba Express from Dar es Salaam to Arusha Mr Gabriel Msuya said that all 60 passengers opted for paper-based tickets.
"I tried to use electronic ticket machines and find them disturbing. It took me up to two or three minutes to issue a single ticket but I always spend only 50 seconds manually," he said.
Internet, according to him, is also disturbing as it stuck for several minutes, leading to a long line of customers who wait to be served.
Brand manager of Shabiby Line Abdulrazaq Ally told The Citizen over the phone yesterday that they have been using the system since 2017, but still experiencing many challenges.
Paper-based tickets agents and touts said they are not confident if they will keep their jobs in the system.
Mohamed Ally (38) is a tout with 10 years of experience, earning between Sh500 and Sh1000 per passenger.
"I have five mouths to feed. My first born is now in Form Three and my second born is in standard six. We all depend on this job," he said, but fearibg to lose the job.
He serves an average of 20 passengers per day.