'War on drugs' a failed mission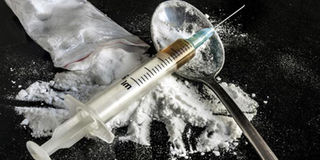 Summary
Latin American leaders are caught in a double bind: while they realise the need for drug policy reform at home, they face conservative voters who demand a "tough on crime" approach. 
New York. Latin American leaders may be patting themselves on the back for engineering Special Session of the UN General Assembly in New York to review global drug enforcement policy. But the thousands of drug users suffering in prison or punitive drug centres back home won't have much to celebrate.
In recent years, the Latin American Commission on Drugs and Democracy, the Organisation of American States, and others have pushed hard for new approaches to the drug problem.
Back in 2009, the LACDD called for drug use to be seen through the prism of health rather than crime. And, in 2012, Colombian, Mexican and Guatemalan presidents lobbied for an international UN conference to bring about drug policy reform, which led to next week's gathering.
Despite the rhetoric, and a move towards more constitutional freedoms on personal drug use in many Latin American countries, research shows that drug users continue to be treated as criminals, lumped together in the same category as drug dealers and violent offenders, clogging up courts and prisons.
Why this mismatch between the reformist language of the leaders and punitive practices on the ground?
Talking the talk is of course much easier than bringing about real change. But Latin American leaders are also caught in a double bind: while they realise the need for drug policy reform at home (and not just an end to US leadership of the discredited War on Drugs), they face conservative voters who demand a "tough on crime" approach.
The UN system, says John Collins of the London School of Economics IDEAS International Drug Policy Project, "represents a safe place for (Latin American leaders) to displace their frustration and talk tough in reform terms, without having to absorb the domestic political costs that unilateral reform would bring."
Drug users certainly have greater constitutional freedoms in many Latin American countries today, thanks, for the most part, to a bottom-up push for legislative reform. But because of contradictory laws that legalise drug use but continue to criminalise drug possession, scores of drug users continue to be incarcerated.
The right to personal drug use may exist in theory but not in practice, says Denise Tomasini, deputy director of Open Society Foundation's International Harm Reduction Development Program.
As Catalina Pérez Correa, from the Research Consortium on Drugs and the Law (CEDD) argues, the legal reforms are not helping the plight of drug users, who continue to be subjected to massive human rights abuses. CEDD research shows that Latin American prisons, courts, and police stations are filled with those arrested and detained for small time possession offences.
In all of the nine countries surveyed by the CEDD (Argentina, Bolivia, Brazil, Colombia, Costa Rica, Ecuador, Mexico, Peru and Uruguay), while drug use is legal, the extremely low possession thresholds make it effectively a crime (with the exception of Costa Rica).
In Mexico, anyone with more than five grams of marijuana or 1/2 gramme of cocaine could be charged as a "micro trafficker" and possibly imprisoned, says Alejandro Madrazo Lajous, a researcher with the Centre for Economic Investigation and Teaching (CIDE). "But no consumer buys this little."
Despite the legal reforms, the criminal justice system continues to be "addicted to punishment", say experts. They criticise law enforcement for being both weak and brutal, with officials lacking time, money and the will to investigate the kingpins of the drug trade, relying instead on the easy pickings – poor and vulnerable drug users and "micro traffickers" – to boost arrest and seizure numbers.
But even under current domestic and international laws there is plenty that Latin American governments could do to empty their prisons of the disadvantaged that languish in them, says Julián Wilches, Colombia's former drug policy director.
Wilches says that of the 25,000 people in Colombian prisons for drug offences (one fifth of the prison population), half are inside for marijuana-related crimes, and 99 percent of these were carrying less than 500 grams.
"These are not big drug dealers. They are small-time dealers and consumers. Our judicial system is prejudiced against the weak and the poor," he says. If police tried harder to hit the "narco train" and measured their successes by a reduction in killings and kidnappings rather than arrests and seizures, he believes progress would be made.
Observers also worry that the increasing embrace of drug courts by Latin American countries – punted as a new "third way" to deal with drug users – will keep vulnerable drug users firmly locked into the criminal justice system.
Drug courts exist in many forms around the world. Today, there are around 3,000 in the US, which began setting them up in 1989 in response to the crack epidemic and resulting overcrowding of prisons.
According to the US model, drug courts give those charged with drug possession or minor user-related crimes the choice to undergo a period of addiction treatment instead of a prison sentence.
Treatment is not voluntary and is determined by a judge. Usually abstinence, rather than the use of substitute medications like methadone or suboxone, is promoted. If a user relapses, he or she may end up doing prison time.
While some champion what they see as the successes of the US drug courts, others are highly critical of them for locking drug users into the criminal justice system and for relying on judges and not clinicians to determine their treatment.
The US and the OAS are promoting these courts in Latin America as an alternative to incarceration, says Tomasini of the Open Society Foundation, who echoes a widely-held belief that the US drug court model could be "dangerous" in the Latin American context, where both legal oversight and adequate treatment facilities are lacking.
Currently, there are very few public treatment programmes and there is very little government control over private ones.
According to the OAS, besides the US and Canada, the "drug treatment court model" has so far been implemented in Argentina, Barbados, Bermuda, the Cayman Islands, Chile, Costa Rica, the Dominican Republic, Jamaica, Mexico, Panama, and Trinidad and Tobago.
There are five drug courts in Mexico, which is mandated to have one in each of its 31 states. According to the US embassy in Mexico, of the $2.3 billion given by Congress to counter drug trafficking in the country under the Merida Initiative, a small fraction – $2.5-million – has been channelled via the OAS to implement new drug courts in the country.
The OAS is certainly exploring alternatives to incarceration – both for low-level drug dealers and for users – that move beyond "approaches solely based on repression". (IRIN)