Eacop ready to go as 90 percent of people receive compensation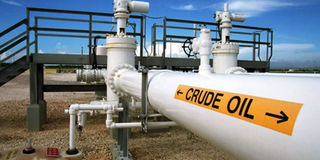 What you need to know:
The multibillion dollar project resulted in the relocation of hundreds of households in both countries, but compensation is proceeding smoothly
Tanga. The East African Crude Oil Pipeline (Eacop) preparations have been completed, according to people close to the project, who also revealed that 89 percent of those who will be affected by the project have already received compensation.
Mr Asiadi Mrutu, the Eacop project coordinator from the Tanzania Petroleum Development Corporation (TPDC), said during a Local Employees' Skills Enhancement Training that out of the 9,508 persons who will be rewarded, 8,450 have already received a total of Sh29 billion in compensations.
"In short, out of the 9,508 persons, 8,922 - or more than 93 percent - have accepted to take their compensation, and 8,450 of them have already been paid Sh29 billion in compensation and given orders to vacate their homes by May of this year to make way for the building" he said.
The training, which involved about 170 Tanzanians, was carried out jointly by Sunmaker Development and Consulting (Tanzania) Limited using the facilities of Veta Tanga and Arusha Technical College in preparation for the successful implementation of the eagerly anticipated project that is scheduled to begin in the middle of this year.
The ministry of Energy's Commissioner for Petroleum and Gas, Mr Michael Mjinja, welcomed the training and noted that the local trainees would be a valuable resource in carrying out the President Samia Suluhu Hassan's several strategic projects.
He said that the pipeline, which runs 1,443km from Kabaale, Hoima district in Uganda to the Chongoleani Peninsula close to Tanga Port in Tanzania, was only one of many large-scale initiatives being carried out by the government.
He added that the government was planning to launch a multi-billion dollar LNG project and that the projects need sufficient local labour to be sourced.
"The Eacop project is crucial since it generates income from the oil industry, jobs, and "technology transfers" to the local population," he said. He refuted claims that the project would endanger the environment by stating that all necessary precautions had been taken to ensure its environmental friendliness.
The project's implementation requires each contractor to train locals who will later be helpful for the nation when the foreign contractors end their missions, according to the Eacop's head on capacity building, Ms Martha Makoi.
Mr Julien Bouwense, the terminal package manager for the Oil Port being constructed in the Chongoleani, exuded confidence that once completed, the project will be advantageous to both Tanzania and Uganda, including through the production of local professionals who will manage significant projects in the future.