Free condom initiative faces exploitation, government seeks alternatives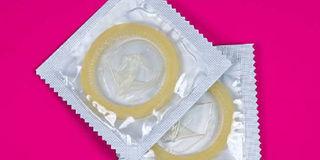 What you need to know:
Some individuals have been taking advantage of the readily available condoms, hoarding them, and selling them for profit.
The Tanzanian government's efforts to provide free condoms across the country have been met with an unexpected challenge—the exploitation of this initiative by dishonest individuals.
These individuals have been taking advantage of the readily available condoms, hoarding them, and selling them for profit.
In response to this issue, Minister of State, Prime Minister's Office (Policy Coordination and Parliamentary Affairs), Jenista Mhagama, acknowledged the misuse of free condoms.
According to her, some individuals take all the condoms at once from vending machines or boxes placed in bars and toilets, depriving others of access and turning it into a lucrative business.
To address this problem, the government is considering implementing alternative distribution methods, such as machines that dispense only a limited number of condoms per person.
This approach aims to ensure that condoms remain accessible to those who genuinely need them while curbing the hoarding and profiteering.
Mhagama also reiterated the government's commitment to achieving the '90-90-90' initiative, a global target set by the Joint United Nations Programme on HIV/AIDS (UNAIDS).
 This initiative aims to ensure that 90 percent of people living with HIV know their status, 90% of those diagnosed are on treatment, and 90 percent of those on treatment achieve viral load suppression.
The World AIDS Day commemoration in Tanzania will take place in Morogoro region on December 1, with Prime Minister Kassim Mjaliwa expected to grace the occassion.
The event will focus on raising awareness about HIV prevention and encouraging testing among high-risk groups, particularly young people.
Dr. Aneth Rwebembera, Program Manager of the National AIDS Control Program (NACP), acknowledged the challenges facing effective distribution of free condoms.
She noted that placing condoms in boxes at various locations, including bars, colleges, and schools, has resulted into a new challenge.
To address this issue, NACP is developing a new distribution plan that utilizes boxes allowing individuals to take only one or three condoms at a time. This approach aims to ensure a fairer distribution and prevent hoarding.
Emmanuel Msinga, vice chairman of the National Council of People Living with HIV/AIDS in Tanzania (NACOPHA), emphasized the importance of encouraging men, particularly young people, to voluntarily test for HIV.
He stated that NACOPHA has initiated a campaign at all levels, from the ward level upwards, to promote testing and encourage individuals to know their HIV status.
The exploitation of the free condom initiative highlights the need for careful consideration and adaptation of distribution strategies to ensure that essential resources reach those who need them most.