How UK's post-Brexit trade setup can benefit Tanzania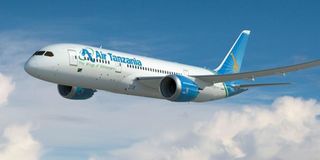 Summary
The Developing Countries Trading Scheme, which is expected to come into effect early next year, offers developing countries generous access to the UK market
Dar es Salaam. Members of the British business community are engaging their counterparts in Tanzania to ensure that the country makes effective use of the UK's new market access for developing countries.
The Developing Countries Trading Scheme (DCTS), which comes into effect early next year, offers developing countries generous access to the UK market.
Introduced after the UK officially exited the European Union in 2020, the DCTS applies to 65 countries, offering lower tariffs and simpler rules of origin requirements for exporting to Britain.
And, with the clock ticking before the arrangement takes effect, a business forum involving public institutions and companies from the UK and Tanzania took place in Dar es Salaam yesterday.
It sought to strengthen trade and investment relations and put Tanzania on the right path to grabbing the opportunities that will come with the DCTS arrangement.
Investment, Industry, and Trade permanent secretary Ally Gugu told the media that the new policy on trade with the UK has opened up numerous opportunities for local producers.
He said Tanzania was also looking forward to an injection of funding and technology from the UK.
"The UK is among Tanzania's key trade and investment partners. Today (yesterday), we have 30 businesses and heads of companies from the UK who were ready to discuss opportunities that are available in that country.
"After this forum, the two countries will come up with a joint action plan to further promote economic cooperation," Mr Gugu said.
According to the UK's Department of International Trade, the country exported goods to Tanzania worth £199 million (Sh560 billion) from July 2021 to June 2022.
Goods exported to Tanzania include vehicles, electrical machinery, miscellaneous electrical goods, and general industrial machinery.
The department's fact sheet put the value of goods Tanzania exported to the UK during the same period at £28 million (Sh78 billion).
Key exports from Tanzania included agricultural products, including coffee, tea, cocoa, vegetables, and fruits.
Speaking to the press yesterday, the UK Prime Minister's envoy to Tanzania, Lord Walney, said Britain considered Tanzania a significant trade partner in Africa because of the progress it has made in supporting investors and their contribution to economic growth.
"I look forward to working together with the Tanzanian government and the private sector to go beyond and create conditions for both UK and Tanzanian businesses to thrive," he said.
The British High Commissioner, David Concar, said yesterday's trade and investment forum was the second such gathering in Tanzania, with the first having taken place in November 2021 with the aim of strengthening trade and ensuring mutual prosperity.
"The UK and Tanzania enjoy a strong friendship and an economic relationship underpinned by our shared aspirations of building a future of mutual and sustainable economic prosperity," he said.