Tanzania among top food exporters in Africa, says BOT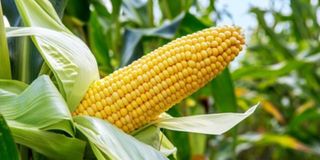 Dar es Salaam. Tanzania has become a hub for food exports, feeding countries in the African region as well as rest of the world, latest statistics from the Bank of Tanzania (BoT) and the Ministry of Agriculture show.
The central bank data shows that in the period of five years from 2018 to 2022 the country sold vegetables worth $1.01 billion (Sh2.4 trillion).
During the same period Tanzania also exported grain crops (mostly rice and maize) worth $999 million (Sh2.3 trillion).
"These statistics indicate that Tanzania is among the top five rice producers on the entire African continent and the largest rice producer in East Africa" the BoT said in a statement issued on March 17, 2023.
In the 2020/21 season, Tanzania produced 1.85 million tonnes of rice, while the country's annual demand is around 1 million tonnes. This means that there was an excess of 850,000 tonnes of rice.
In the same season, Tanzania produced 6.5 million tonnes of maize, compared to the country's annual demand of 6 million tonnes.
Fish and fish product exports on the other hand reached S$800 million (Sh1.9 trillion), while fruit exports were worth $71.4 million (Sh170 billion) between 2018 and 2022.
These statistics come as President Samia Suluhu Hassan curtain raised for the Africa Food Systems Forum, a major agricultural conference scheduled to be held in Tanzania from September 5-8 this year.
The launch took place at State House in Dar es Salaam.
Since taking office in March 2021, President Samia has doubled the government's budget for agriculture to levels never seen since independence in 1961.
The Samia administration has also invested in seed subsidies, fertilizer subsidies, seed production, and irrigation farming, all of which has contributed to the impressive productivity over the past five years.